Smart tag design brief
Nedap Livestock Management developed a new smart tag: electronics and software for the Nedap dairy management system. Neck tags already had heat detection, but were now also equipped with RealTime positioning. This means the position of each individual animal can be instantly traced on smartphone or tablet. Making the lives of farmers a lot easier!
Product development
WeLLDesign ontwikkelde het halslabel samen met Nedap Agri tot massaproduct. Eisen aan het product: diervriendelijk en een lange gebruiksduur in een stal. Het lukte het team die eisen te vertalen in een modulair product waarin elektronicamodules passen. Een close-up laat zien hoe de Smart tag om de hals van de koe zit. de koe ervaart geen enkele belemmering.
Het halslabel heeft het zogehete vreetmoniotring mogelijk gemaakt. Hiermee kan de veehouder exact zien hoe lang en hoeveel een individuele koe eet. 
The fibre-reinforced casing makes the tag withstand forces up to 3500N. The yellow bumper ensures durability and visibility, and is easily adaptable to the colours of resellers.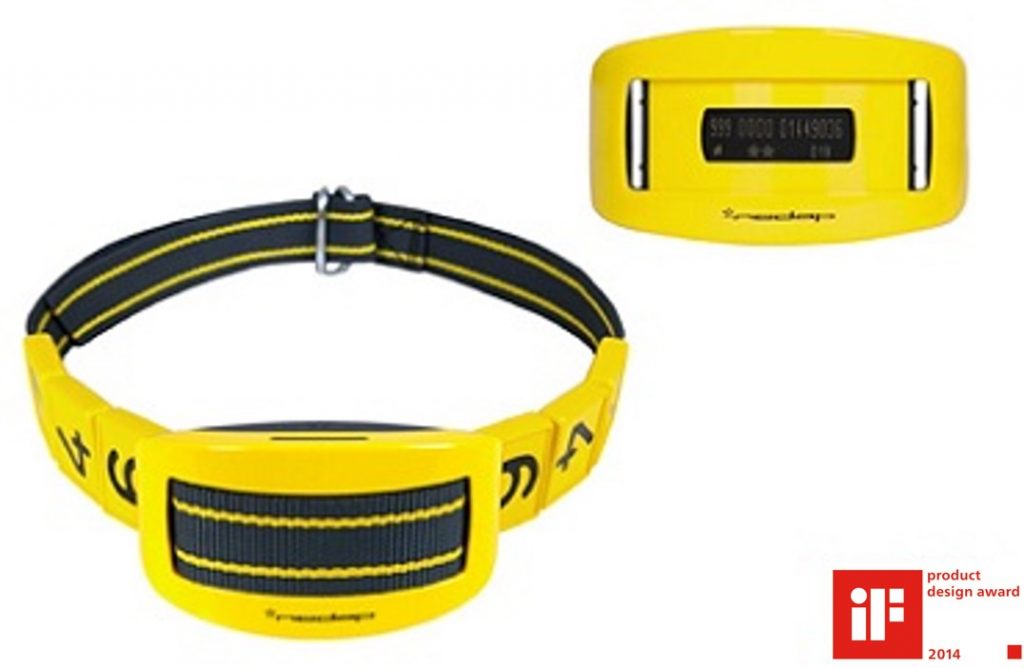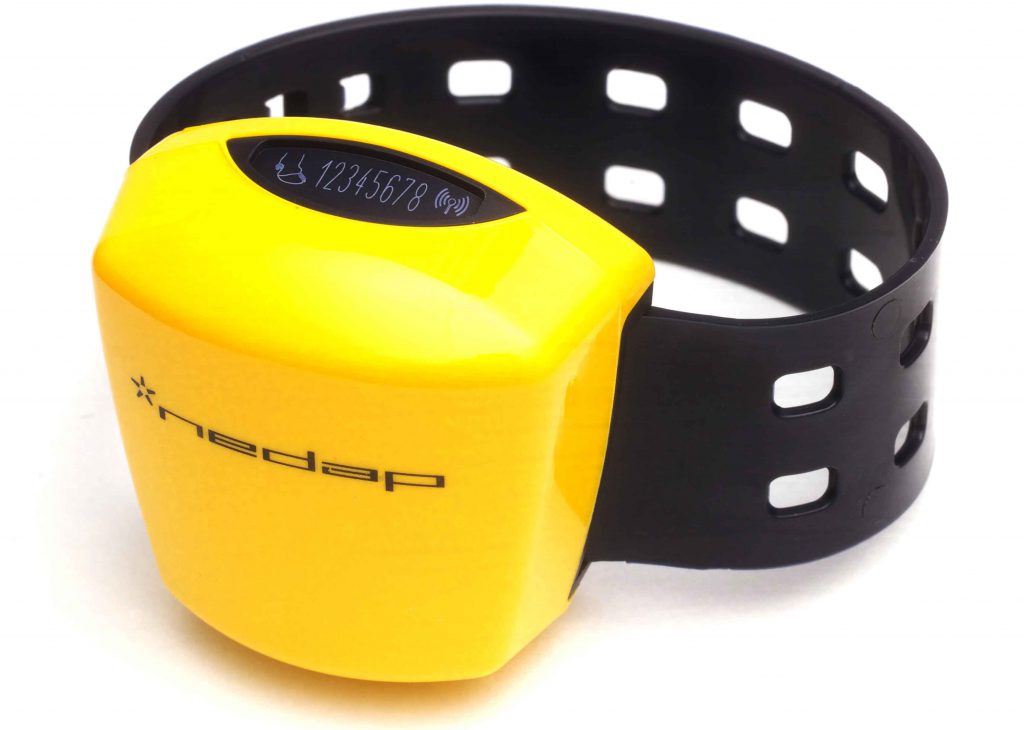 Met dit nieuwe halslabel introduceert Nedap een product dat uitstekend past in de bestaande Velos-lijn. De modulaire opbouw biedt flexibiliteit. Het logistieke proces blijft efficiënt. Mede door de complete lijn.
Samen met de Smarttag komen ook de Beacon en pootband. De Beacon vormt het ontvangststation voor de data van elke individuele koe. De pootband is ervoor om te kunnen monitoren hoe lang een koe ligt, staat en loopt, hoe vaak een koe opstaat en hoeveel stappen het dier zet.
Nedap beargumenteert het toevoegen van sta-lig monitoring als volgt: een koe voelt zich prettig bij dagelijkse herhaling van gedrag en gebeurtenissen. Een koe moet dagelijks 12 tot 14 uur liggen, staat per dag gemiddeld 12 keer op en staat in principe zo weinig mogelijk niets te doen. Wijkt één van die activiteiten af, dan duidt dat op een mogelijk probleem.
Ook afwijking in het aantal stappen dat een koe per dag maakt, kan wat zeggen over eventuele gezondheidsproblematiek, aldus Nedap.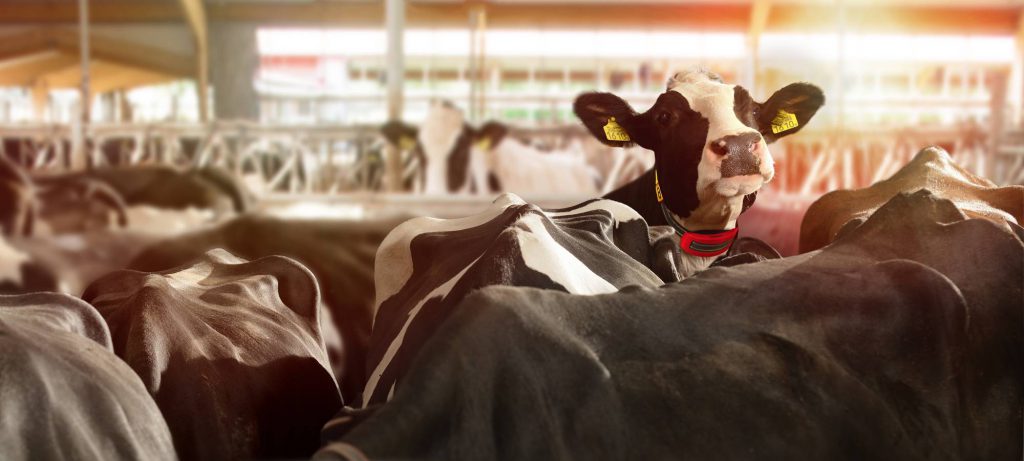 Met Nedap CowControl kunt u uw bedrijfsmanagement eveneens verbeteren op tactisch en strategisch niveau, door het gebruik van inzichten in het gedrag van uw groepen en de totale veestapel. Die tonen u hoe externe factoren en managementbeslissingen de prestaties van de veestapel beïnvloeden. Een instrument voor u en uw adviseurs om de invloed van (veranderde) voerstrategieën, huisvestingsomstandigheden en melkprocedures te meten en evalueren. Zodat u continu zelfverzekerde keuzes kunt maken die uw bedrijfsresultaat verhogen.
"Dit systeem laat op een overzichtelijke manier de positie van elke individuele koe in de schuur zien. Het detecteert de warmte en mogelijk zieke koeien, waardoor individuele gezondheidszorg per dier goed te managen is. Onafhankelijk van de grootte van de kudde. Het ontwerp is diervriendelijk, hightech, robuust, waterdicht, duurzaam en weerstaat het leven in de schuur. De ergonomische vorm en het gewicht zorgen ervoor dat de tag in zijn optimale positie onder de koeiennek blijft hangen. De tag waarschuwt de boer als het toch verkeerd hangt." – IF Design