Duux
Duux is a new Dutch brand in baby electronics with a different approach to the market of baby products.
During the WeLLDesign strategy session, it was decided not to focus on the 'baby feel' but on the high-tech side of the products, making the brand stand out in the market.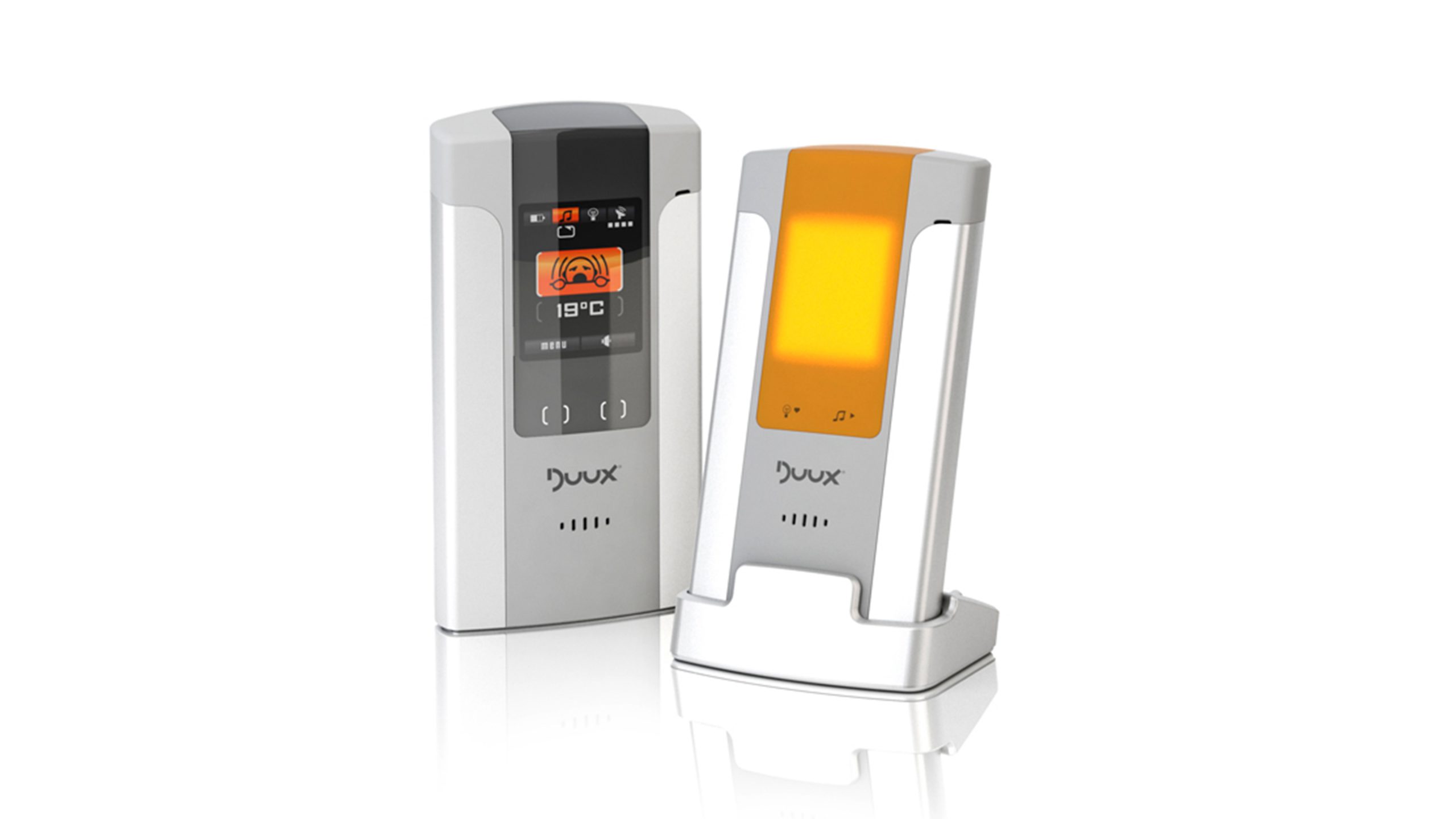 . Duux combines design, high-tech quality and ease of use. The company specifically aims at young, trend-conscious parents, especially the fathers. This explains the highly covetable character of their products. Duux has introduced one of the smallest digital baby monitors in the world.
It has a brushed aluminium casing, 1.5 inch full colour TFT screen, mini USB port, and capacitive touch buttons. WeLLDesign took on the design and technical product development of the DUUX digital baby monitor. Duux has grown into a global brand and now has an extensive product range.
Chick-a-dee
Louise van der Veld was the winner of the challenge called "The Alliance" in 2007. The attractive looks of the design for the 'Chick-a-dee' are meant to convince people to devote more attention to fire prevention.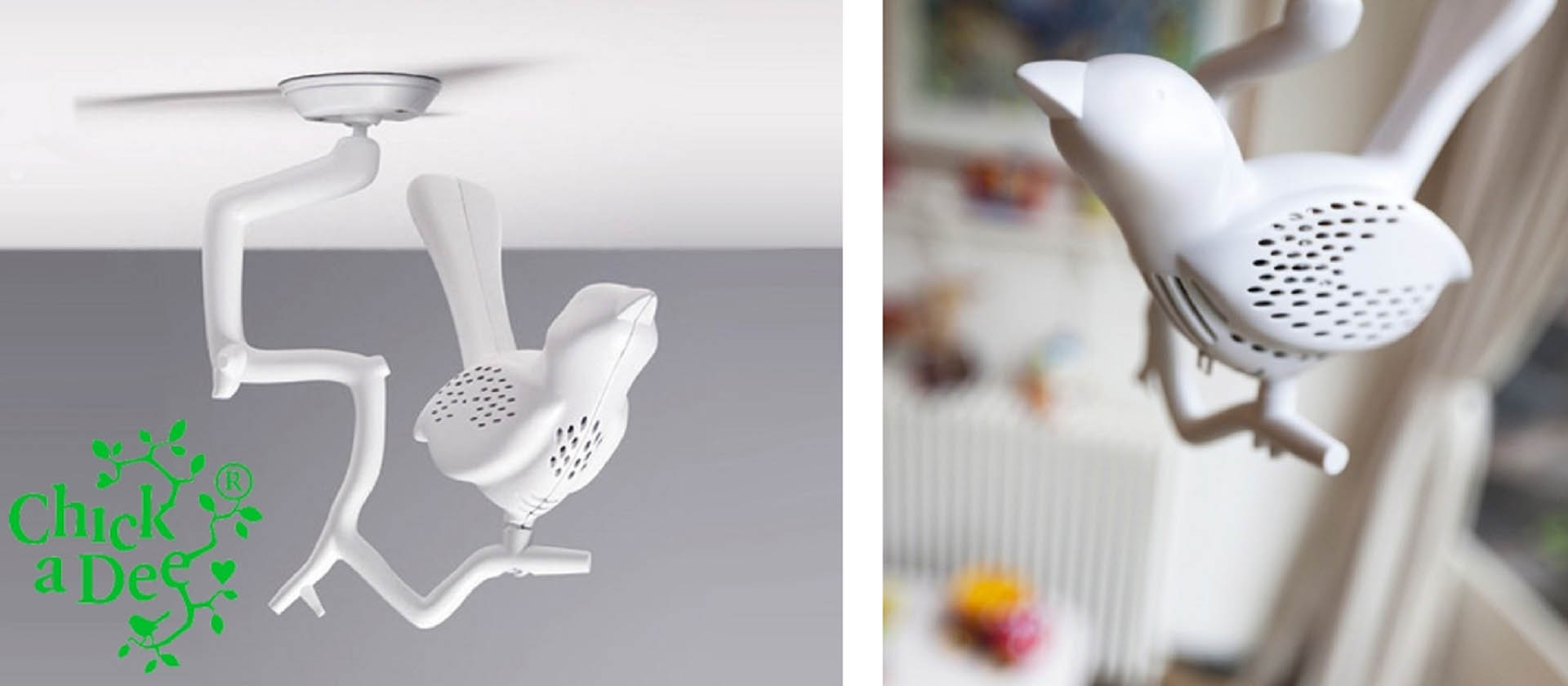 The 'Chick-a-dee' smoke detector derives its name from the 'Willow Tit' bird that sounds a loud phonetic 'chick-a-dee-dee-dee' upon sensing danger. The smoke detector was further developed for the EU because the rules and regulations for these products have been tightened in the EU. For instance the loudness of the sound has to comply with the demands of a 85 dB level. The 'Chick-a-dee' can easily be attached to the ceiling of a room and also fits well into a child's bedroom. A low battery is announced with a friendly bird call.
Deze rookmelder is geschikt voor droge ruimten (woonkamer, slaapkamer, hal, kelder of zolder) en dus niet voor badkamer, douche of keuken. Hij is gemakkelijk zelf te plaatsen met de bijgeleverde handleiding.
WeLLDesign vertaalde het concept naar een produceerbaar product.