Het concept van de  480 Trainer is ontwikkeld door Hans Mars. Met meer dan 25 jaar ervaring op het gebied van gezondheid, sport en lifestyle heeft hij in samenwerking met WeLLDesign een machine gerealiseerd waarmee hij zijn droom kan waarmaken: zo veel mogelijk mensen fit op een effectieve en verantwoorde manier.
480 seconden! Daar is de multitrainer op gebaseerd. Het is precies de tijd die iemand per dag nodig heeft om op een elegante manier spieren te ontwikkelen en tegelijkertijd te werken aan een gezonder lichaam. Met de 480 TRAINER multitrainer– een concept van Hans Mars – werkt de gebruiker in die paar minuten aan een optimale vetverbranding, een gezonde bloedsomloop én aan voldoende uithoudingsvermogen en souplesse.
.
Productontwikkeling van de 480 trainer
WeLLDesign carried out the Strategic Design strategy and the Design, the Engineering, the User Interface Design and took care of product development and technical feasibility of the first prototype series.
WeLLDesign started the design process with an extensive Design strategy Workshop. Our vision was combine high-end design with innovative technology. The goal was make different material and colour combinations possible.
Next, the design and product development was realised according to this vision. WeLLDesign also executed the engineering for the first seris prototypes.
De 480 trainer in gebruik
Blessures oplopen op de 480TRAINER is nauwelijks mogelijk. Het is namelijk een non-impact machine. Dat houdt in dat de bewegingen tijdens de work-out traag en gelijkmatig zijn. Daardoor vormen ze geen impact op de gewrichten.Ook spierpijn komt niet vaak voor, vanwege de constante spierspanning tijdens de work-out op de 480TRAINER. Er kan wel eens spierpijn optreden omdat vastzittende/verkorte spieren worden opgerekt. Dat komt meestal voor bij een lichaamshouding die uit balans is geraakt door een inactieve levensstijl of een verkeerde houding. Door het oprekken wordt dan de normale lichaamshouding hersteld. Dus, die spierpijnen zijn niet meer dan positieve pijntjes die het lichaam ten goede komen.
De 480 trainer is voorzien van een touch screen en USB poort om data op te slaan en te kunnen bekijken. Trainen met data is namelijk veel effectiever. Met dit apparaat kan zowel boven- als onderlichaam getraind worden op dusdanige manier dat dit zowel voor jong als oud, beginner en ervaren personen. Met een 2 x 4 minuten work-out bent u fitter dan ooit! 4 minuten bovenlichaam, 4 minuten onderlichaam.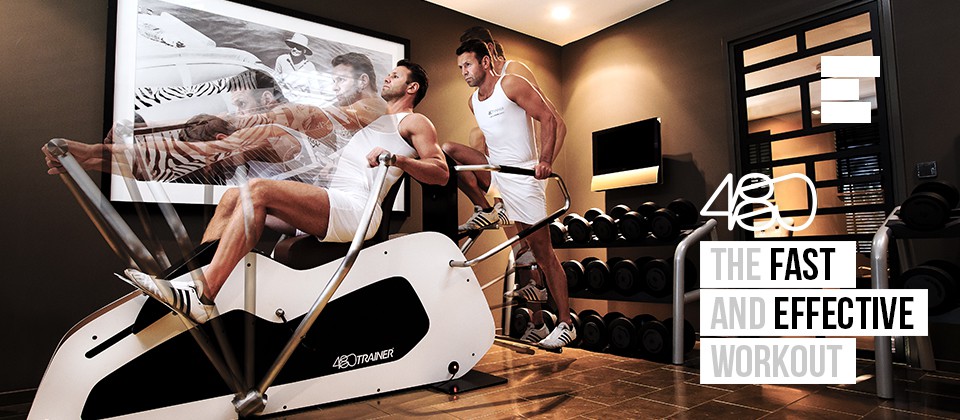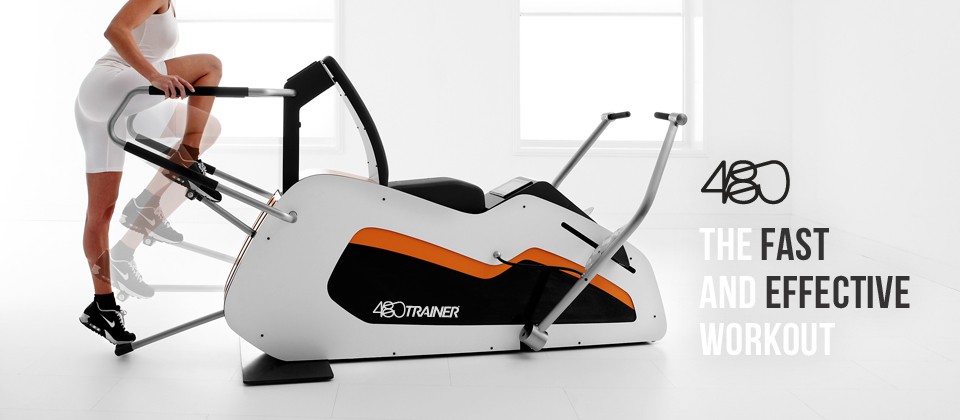 Na zijn basis opleidingen heeft Hans diverse specialisaties en management opleidingen gevolgd met als centraal thema Sport, Health en Fitness. Daarnaast is hij zich blijven ontwikkelen op het gebied van persoonlijk groei inclusief Trancedente Meditatie, Personall Power, Performance Mangement en Spirit to Inspire. De combinatie van deze opleidingen komen goed tot uiting in zijn eigen LifeStyle en die van de vele mensen die hij persoonlijk begeleid heeft.
Tijdens zijn vele indrukwekkende posities in gerenommeerde fitness instellingen als personall trainer en manager heeft hij laten zien hoe effectief zijn visie op Health en Fitness is. Hij is dan ook maar liefst drie keer benoemd tot Sport en Fitness Manager van het jaar. Daarnaast heeft Hans tijdens zijn tijd bij het Korps Mariniers een onderscheiding ontvangen van Best Man voor zijn uitzonderlijke prestaties tijdens deze fysieke en mentaal zware opleiding. Zeer benoemenswaardig is dat Hans meervoudig Europees kampioen Kyokushinkai Karate Full Contact is geweest op internationaal top niveau. Voor de kenners een zeer indrukwekkende prestatie.
De uitzonderlijke fitheid en LifeStyle van Hans zijn het gevolg van zijn totale ontwikkeling als mens. Hij weet zijn fysieke en lichamelijke gezondheid in balans te brengen door op de juiste manier te sporten, te eten en te ontspannen. Dit wil hij graag met zo veel mogelijk mensen delen.