Design Brief
Animo as been offering a wide range of coffee and tea making systems and machines for professional use.
Manufacture of the stainless steel casings of the coffee makers is mostly in Animo's own hands. A stainless steel casing was one of the product design requirements for the new bean-to-cup Optibean.
The design
WeLLDesign designed a casing with a minimum of plastic parts, so its manufacture was mostly done by Animo itself.
The design is stylish, contemporary and robust. The OptiLight (LED) illumination is one of Optibean's distinguishing features and a true experience! The colour of the light can be set up entirely according to the user's wishes.
The design is modern and advanced, with an international touch, fitting the Animo brand's quality and ambitions. The design appeals to a wider market segment. Optibean sales numbers are considerably higher than was estimated at the start of the project.
Met zijn strakke lijnen, LED verlichting en hoogwaardige afwerking is de OptiBean een stijlvolle eyecatcher in elk interieur – Animo
Markt- en klantgericht
Het apparaat is beschikbaar in vier uitvoeringen. Het verschil zit in het aantal canisters voor ingrediënten. Hoe meer canisters hoe meer keuze in koffievariaties. Daarnaast is er ook een XL variant verkrijgbaar. Deze is uitgerust met een extra groot espressosysteem voor grotere, vollere koppen.
De OptiBean is zeer gebruiksvriendelijk. Hij is gemakkelijk te plaatsen, goed schoon te maken, vraagt weinig onderhoud en de bediening is eenvoudig. Hij is ook duurzaam. De materialen en constructie garanderen jarenlang probleemloos gebruik. Bovendien is hij zuinig met energie.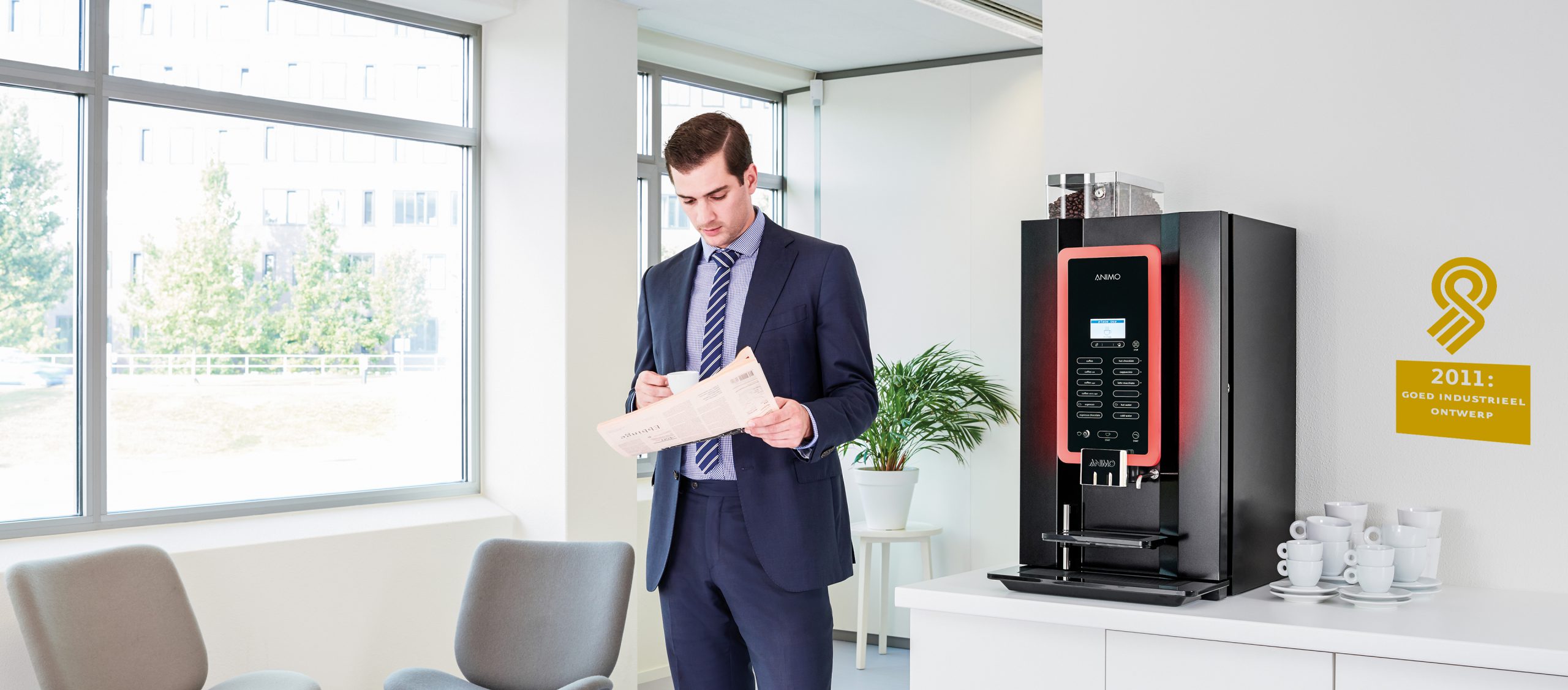 OptiVend
De OptiBean is speciaal voor espresso. WeLLDesign heeft ook de OptiVend voor Animo ontwikkeld. Dit apparaat is een zetsysteem voor de instant koffie. Eén druk op de knop en binnen een paar seconden heb je heerlijke koffie in jouw favoriete smaak. Of het nou espresso, latte macchiato, cappuccino of thee is, de OptiVend geeft jou alle vrijheid.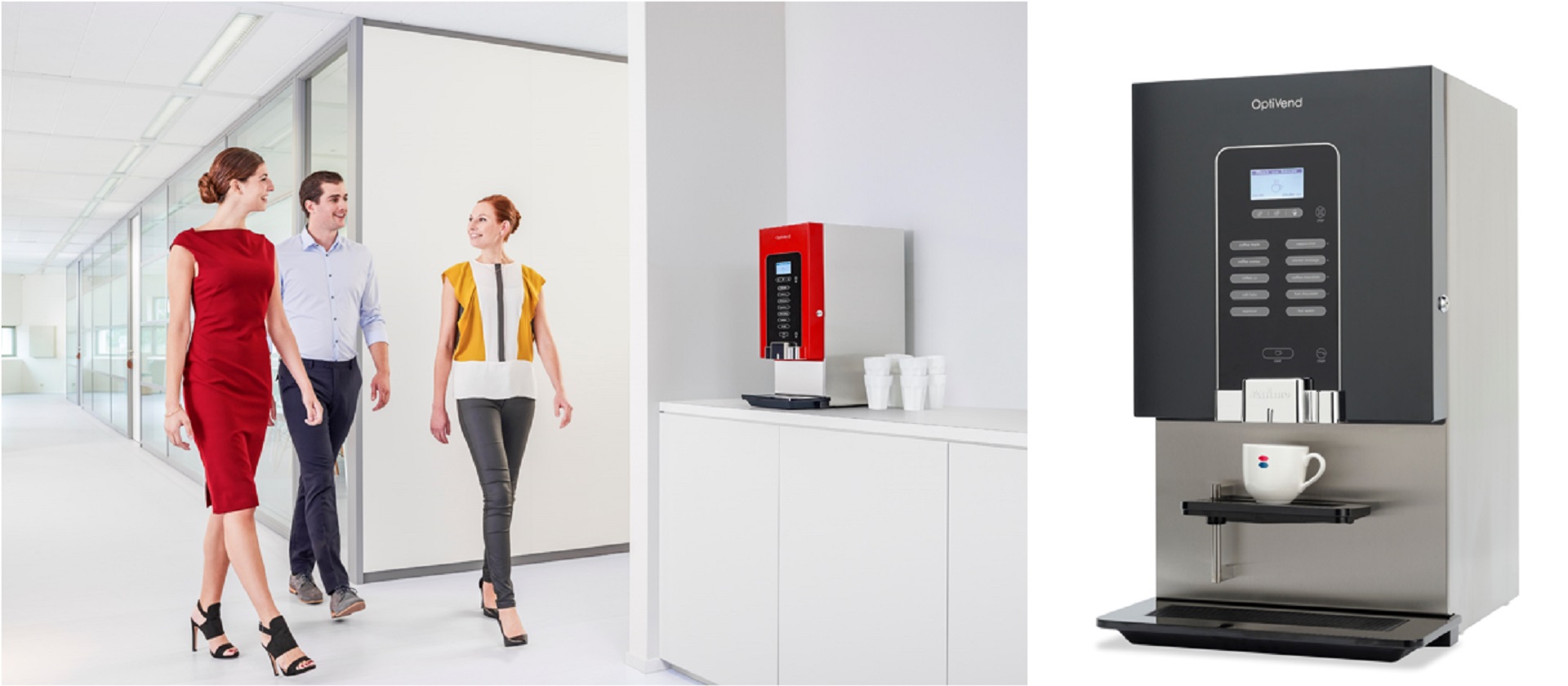 De producteisen voor de OptiBean golden ook voor de OptiVend. Het kenmerkende design is ook in dit apparaat meegenomen. Met veel verschillende varianten (S, S TS, NG, TS, High Speed, High Speed Duo en TL) is er voor elke situatie een apparaat beschikbaar. De TS komt in maar liefst 8 uitvoeringen en beschikt over 6 canisters.