Higher demands
Prompted by industry demand for better design and security, Axa Bike Security decided to develop a new generation of bicycle locks. In close collaboration with Axa, and under supervision of WellDesign's project leader, our designers developed the concept and design into a successful product. The resulting Defender ring lock is part of the Defense Line, a system in which multiple locks are operated using a single key.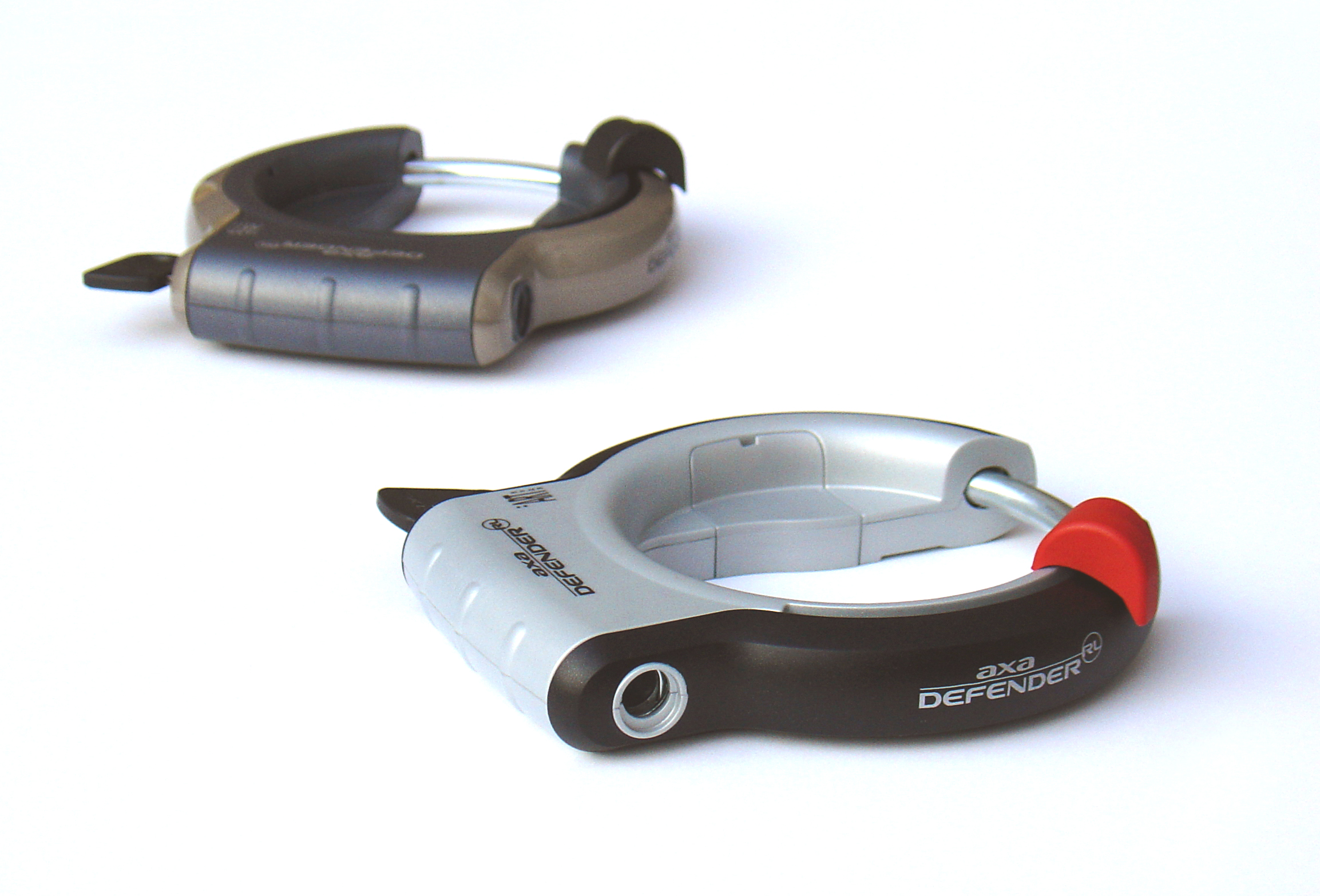 Het handige Defender systeem
The lock complies with the stringent certification criteria imposed by ART, the Dutch national organisation for the prevention of bicycle theft, and is suitable for a child's first bike to the best racing model. The lock's modular plastic housing is available in a variety of colour combinations, thus perfectly meeting the needs of the bicycle industry.
Annually, over a million units are now rolling off fully automated production lines in the Netherlands.