Fri-Jado
Met het innovatieve Food-to-Go buffetsysteem wordt voedsel gepresenteerd op een volledig nieuwe manier bij de point-of-sale. Binnen één systeem worden zowel verwarmde snacks als gekoelde snacks en etenswaren op kamertemperatuur aangeboden.
The modular system is designed for end users to install and assemble it themselves, so there is no need to hire professional assemblers. The units are easily adjustable in height, depending on its use as self-service or serve-over counter.
The counter's distinctive rounded design is inviting yet functional. The seamless transition from frame to glass makes the units easy to clean.
The rounded design creates extra foot space for consumers, allowing a closer look at the displayed food.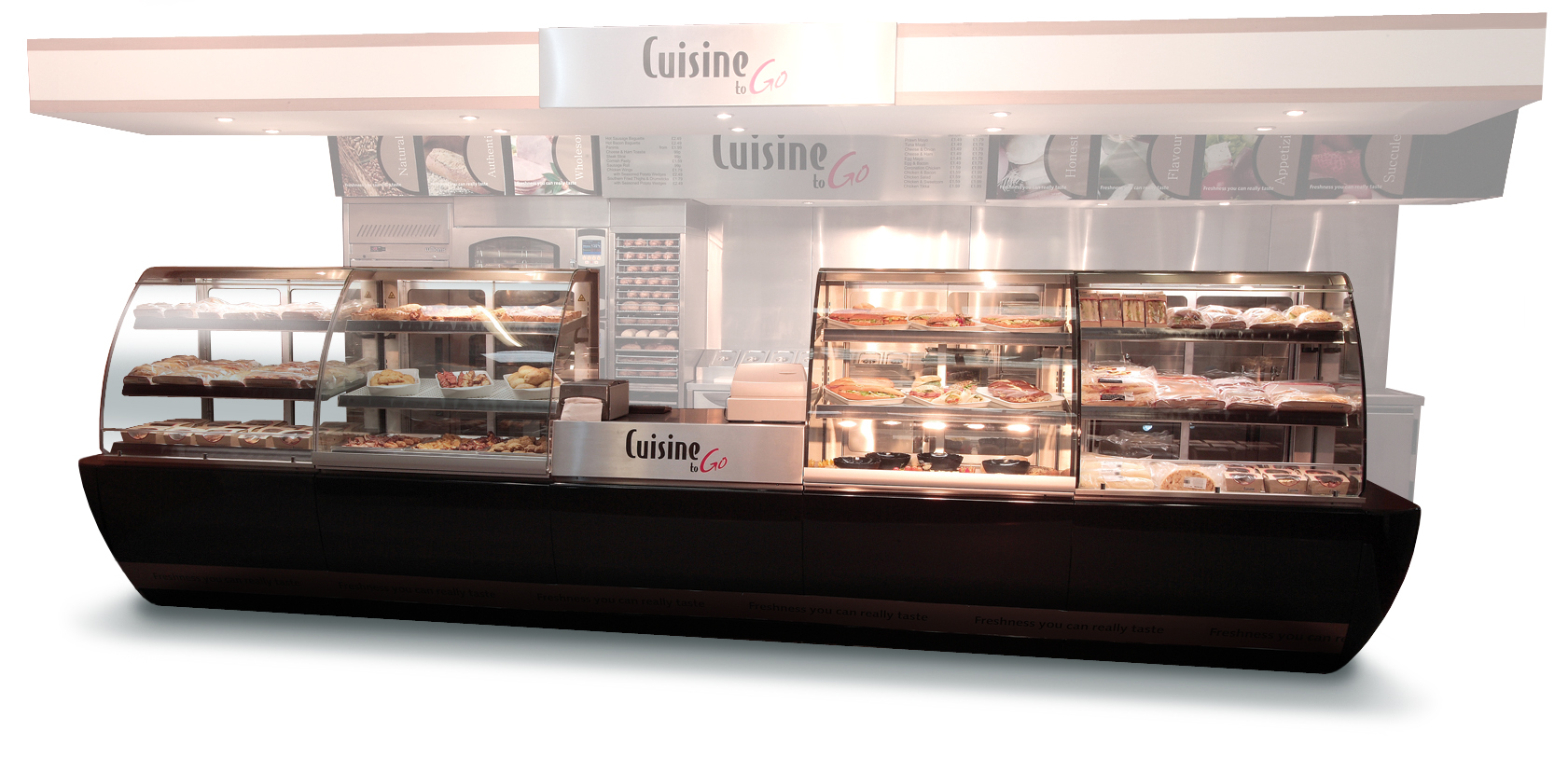 Frigoglass
A Frigoglass Frigoglass commissioned WeLL Design to design a new Ice Cold Merchandizer (ICM) for the Peroni brand. This new premium beer brand stands for 'Italian lifestyle in a bottle'. ..
Taking Peroni's brand values into account, we gave their ICM a 1950s retro design, with a nod to Italian design icons such as the Vespa scooter and Fiat 500.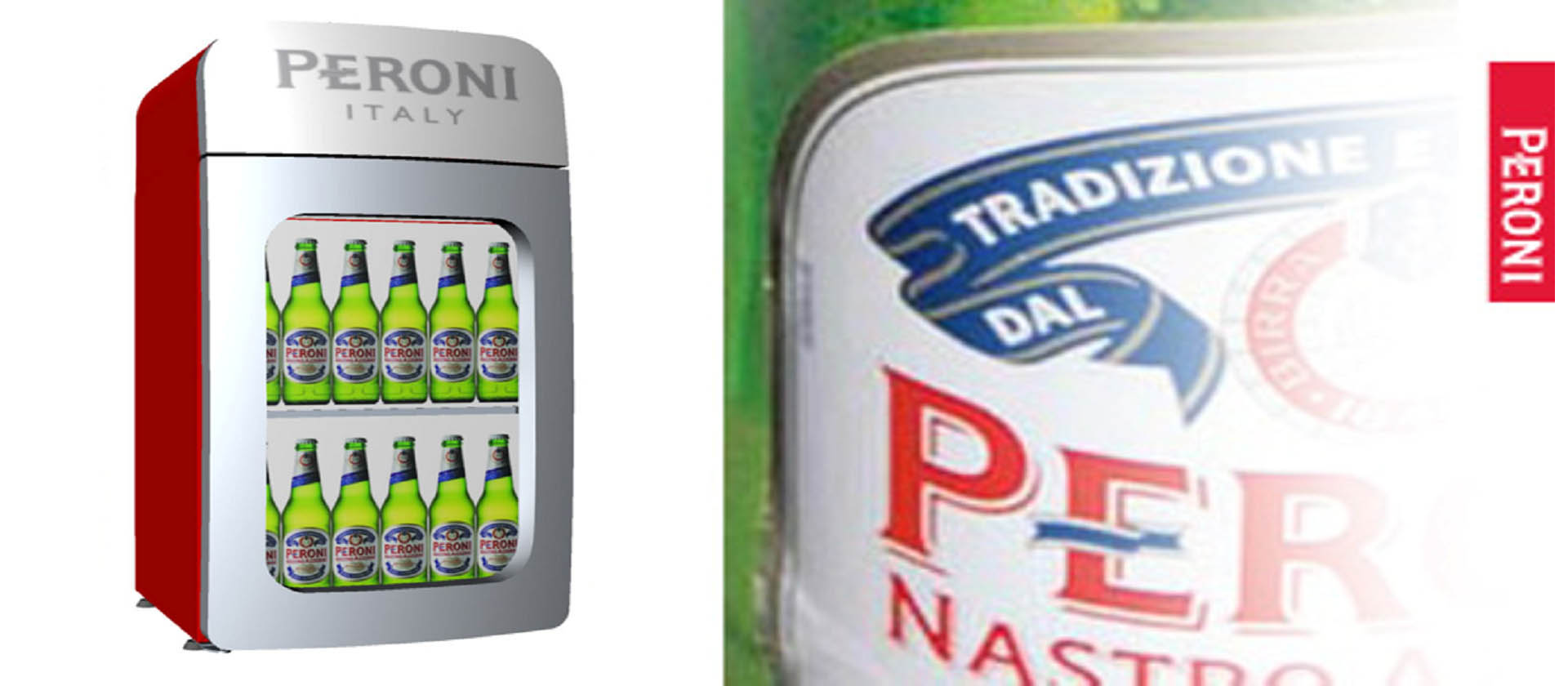 Artdeko
WeLLDesign developed a new generation of meat slicers for De Koningh Food Equipment, formerly known as Berkel Produktie Rotterdam.
Koningh Food Equipment.
The ArtDeko is a worthy successor to the 834, which was a household name for over 50 years to butchers and Dutch supermarket meat counters.
Kwaliteit, hygiëne and ambacht were crucial aspects of the design of the aluminium and stainless steel casing. Maximum hygiene is a key factor to market acceptance Seamless incorporation of the motor casing into the design makes the meat slicer easy to clean and gives it a sleek and clean look. WeLL Design designed a gravity meat slicer and an angled version.
We performed the Design of the casing, the basic and detailed Engineering of all casing components and some components of the gravity slicer.
Together with WeLLDesign and Anton Jurgens Institute, Onno Knoppert, director of Huis van Beleg, initiated the project 'Kill the portion pack' .
Target was to create a look that suited Huis van Beleg's quality products. Hard work, quick learning and adapting, creativity, integrated approach; these were the ingredients for the realisation of a totally new concept in fresh products – achieved within 3 months!
During Pressure Cooker sessions we worked in an open innovation setting. Business, marketing, design and production experts worked closely together. The cooperation resulted in a complete solution, including concept realisation, business case, intellectual property, marketing and communication. Concept development is nothing new for WeLLDesign.
With Tourmalijn, Huis van Beleg introduces a true fresh food experience for food service customers. An experience comparable to a visit to a deli where 'tourmalistas' serve freshly cut meats and cheeses. There are many advantages for customers: an exquisite range of fresh products, expertly trained staff and full taste experience.
. Together with WeLLDesign and Anton Jurgens Institute, Onno Knoppert, director of Huis van Beleg, initiated the project 'Kill the portion pack' . WeLLDesign developed the shop-in-shop and designed the exhibition stand.
.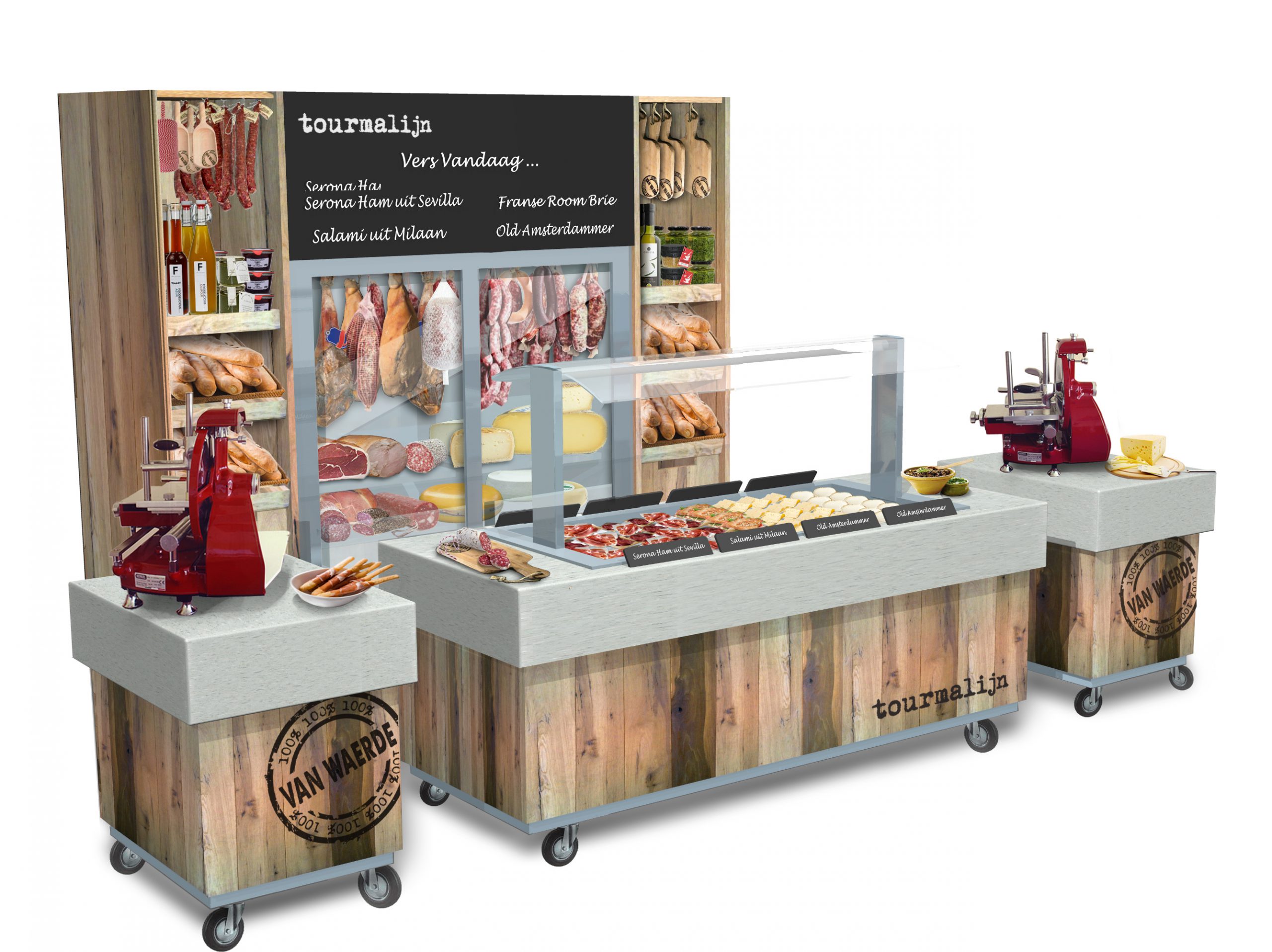 Overig
WeLLDesign developed a display for a company in the Anturium flower business in order to create more added value. The well-known sales counter of PostNL was also developed by WeLLDesign.