Challenge
Senseo: innovation in portion pack! Douwe Egberts Faced with declining coffee consumption, Douwe Egberts' Executive Board defined some major innovation projects, which were given the code name Decathlon. Keywords were individualisation, ease of use and quality.
10 prototypes
DE asked WeLLDesign to execute its Senseo project including project management and manufacturer sourcing. Based on the by DE invented 'creamy coffee' system and Waacs' design, the Senseo Crema was developed and worked out in detail by a team of five in only two years time.
In collaboration with a Chinese manufacturer, WeLLDesign realised ten prototypes. These were transferred to Philips. The result is well known: over 20 million consumers worldwide now enjoy coffee made by their Senseo Crema.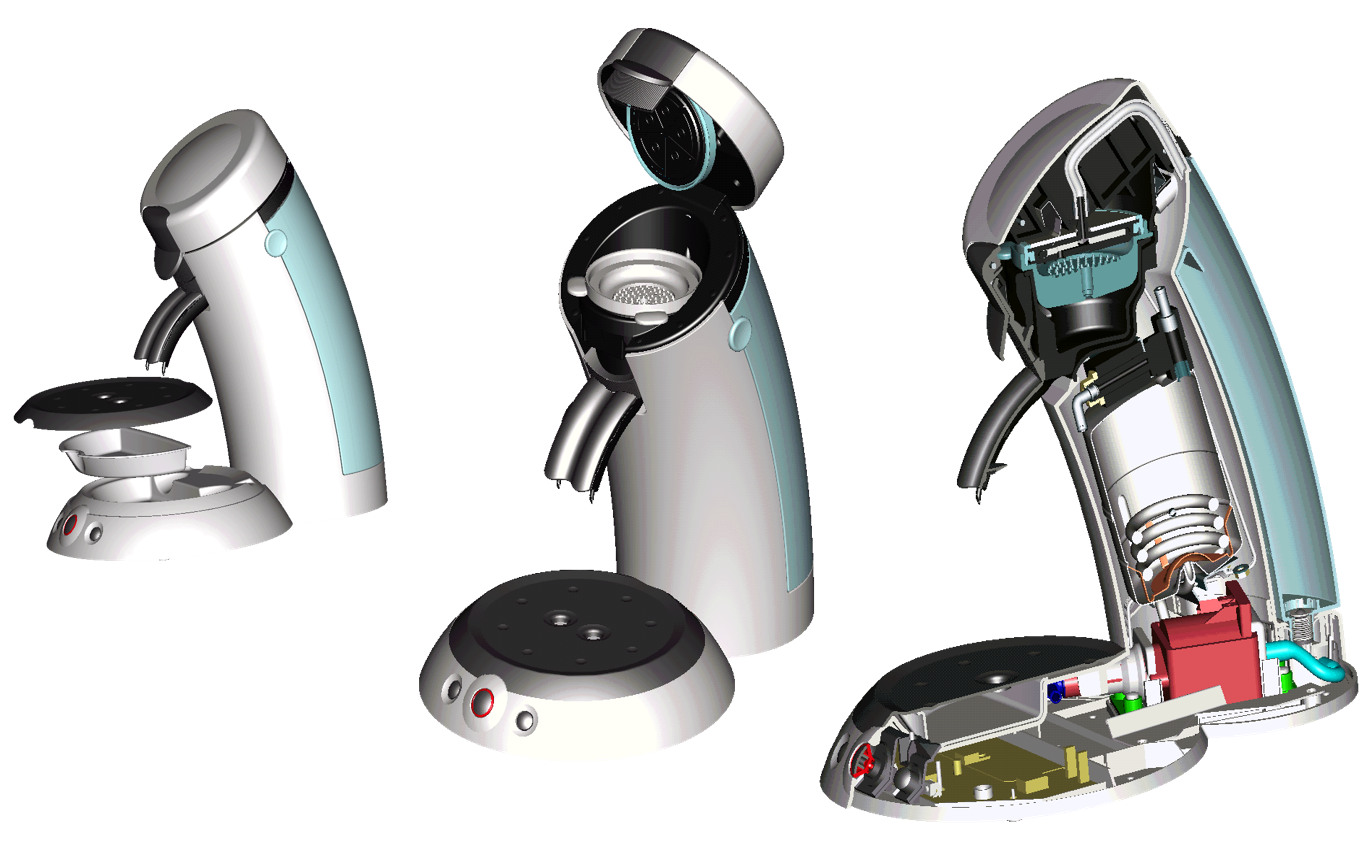 Our contribution
WeLLDesign's contribution existed of project management, design concepts of the brew chamber and boiler, assistance in patent application, detail engineering, DFA mould flow analysis, sourcing of suppliers, supervision of mould design and prototype build.
Met andere woorden: WeLLDesign heeft er onder andere voor gezorgd dat het kwalitatieve schuimlaagje bovenop de koffie komt te liggen. Dit was een primeur voor koffie die thuis kan worden gezet.