Design brief
Heineken wilde de operationele kosten van een professioneel tapsysteem verlagen. Het bedrijf benaderde WeLLDesign met de vraag een tapbiersysteem te ontwikkelen dat geen onderhoud vraagt, dat eenvoudig plaatsbaar is en een lage kostprijs heeft. Dit resulteerde in de David biertap.
De David tap
WeLLDesign took on this challenge and set up a so-called Pressure Cooker session. An innovative concept was born, fully patented by Heineken. David.
The kegs are stored in the refrigerator under the beer tap and are equipped with a disposable beer line. This makes cleaning of the beer lines unnecessary. The draught beer system is compact, mobile, has a low cost price, and can be installed anywhere.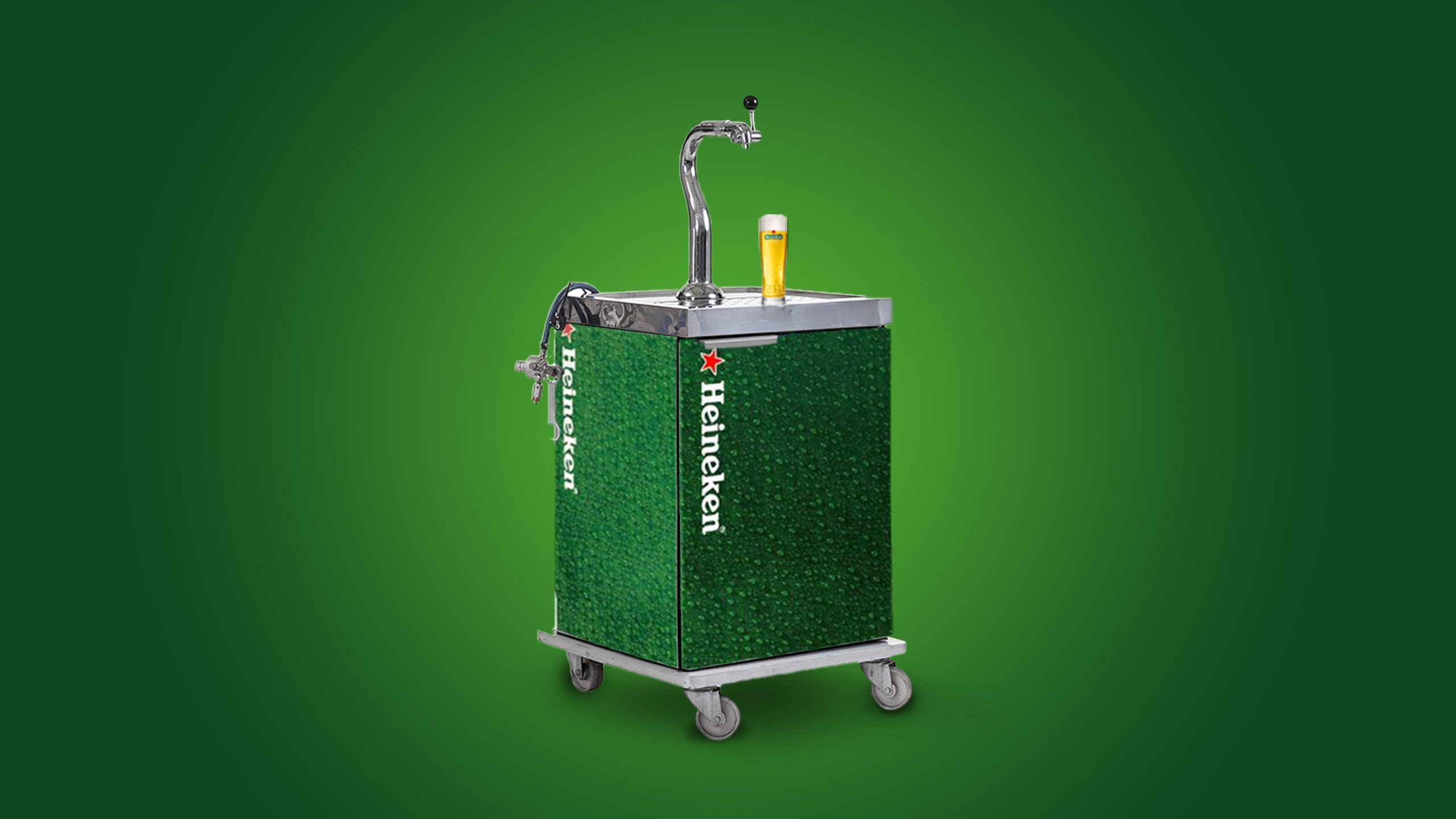 Responsibilities
WeLLDesign took responsibility for the Project Management, Concept Development in collaboration with Houston R&D Consultancy, Test Model, Technical Design, Styling,Engineering, Prototype, Risk Management and Production deployment. The system is a worldwide success.
.