WeLLDesign is 29 en 30 maart aanwezig op de beurs WorkPlace Xperience in NextLevel te Gorinchem.
We staan er met de Healthy Air Xperience, met het biobased bouwmateriaal PHOMI, er staat een ZaaK® Tuinkantoor en Mathijs van Dijk, ceo van WeLLDesign houdt een lezing.
Together with Interduct Group presenteert WeLLDesign de Healthy Air Xperience: we laten het publiek het effect van goede ventilatie ervaren. Kom dus bij ons een fris luchtje scheppen!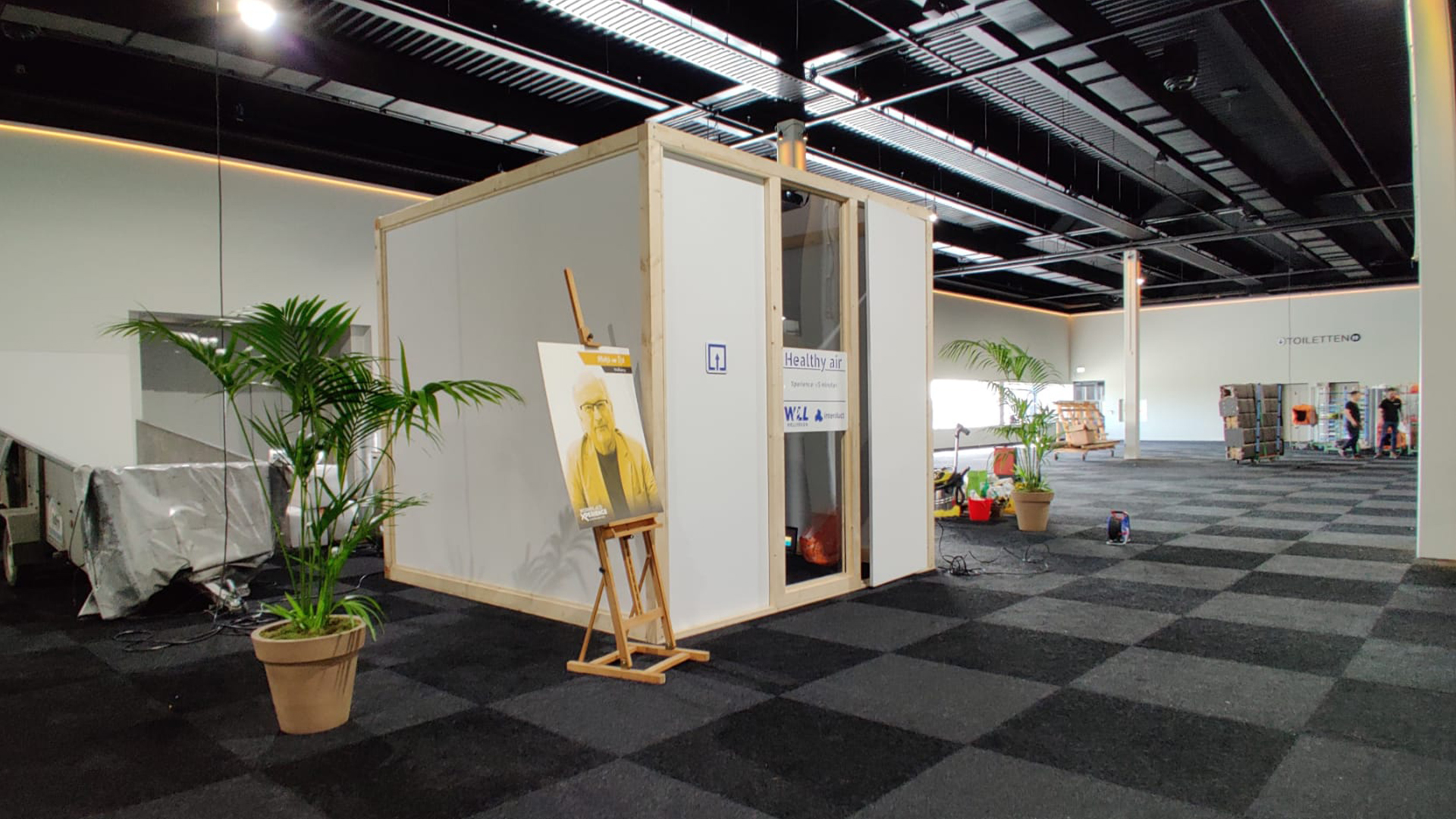 Frisse buitenlucht 'vitaliseert' en geeft ons energie. Schone gezonde lucht is een primaire levensbehoefte. En van groot belang om langere tijd geconcentreerd te werken. Toch zien we dat het binnenklimaat nog onvoldoende aandacht krijgt en de kwaliteit van de binnenlucht lang niet aan de eisen voldoet.
PHOMI®
Verder presenteert WeLLDesign het biobased bouwmateriaal PHOMI. PHOMI is het eerste bouwproduct in de Nationale Product Catalogus met de maximale score het is daarmee het meest duurzame bouwproduct!
WeLLDesign, de fabrieksvertegenwoordiger van PHOMI, is bijzonder verheugd met deze score. Nieuwsgierig naar deze bouwproducten? WeLLDesign presenteert PHOMI op de WorkPlace Xperience.
PHOMI MCM (Modified Clay Materials) kent vele toepassingen. Ideaal als gevel- en wandbekleding en hoogwaardige sfeermaker voor binnen & buiten. Voor nieuwbouw & renovatie. Uitermate geschikt voor een snelle metamorfose van hoge kwaliteit.
PHOMI is verkrijgbaar in een bijna oneindig aantal uitvoeringen voor een oneindig aantal sferen. Variërend van de uitstraling van echte baksteen tot levensecht natuursteen (o.a. marmer en travertin), textiel, hout of stucwerk. PHOMI® is een lichtgewicht, flexibel en ultradun (2.50 mm) materiaal.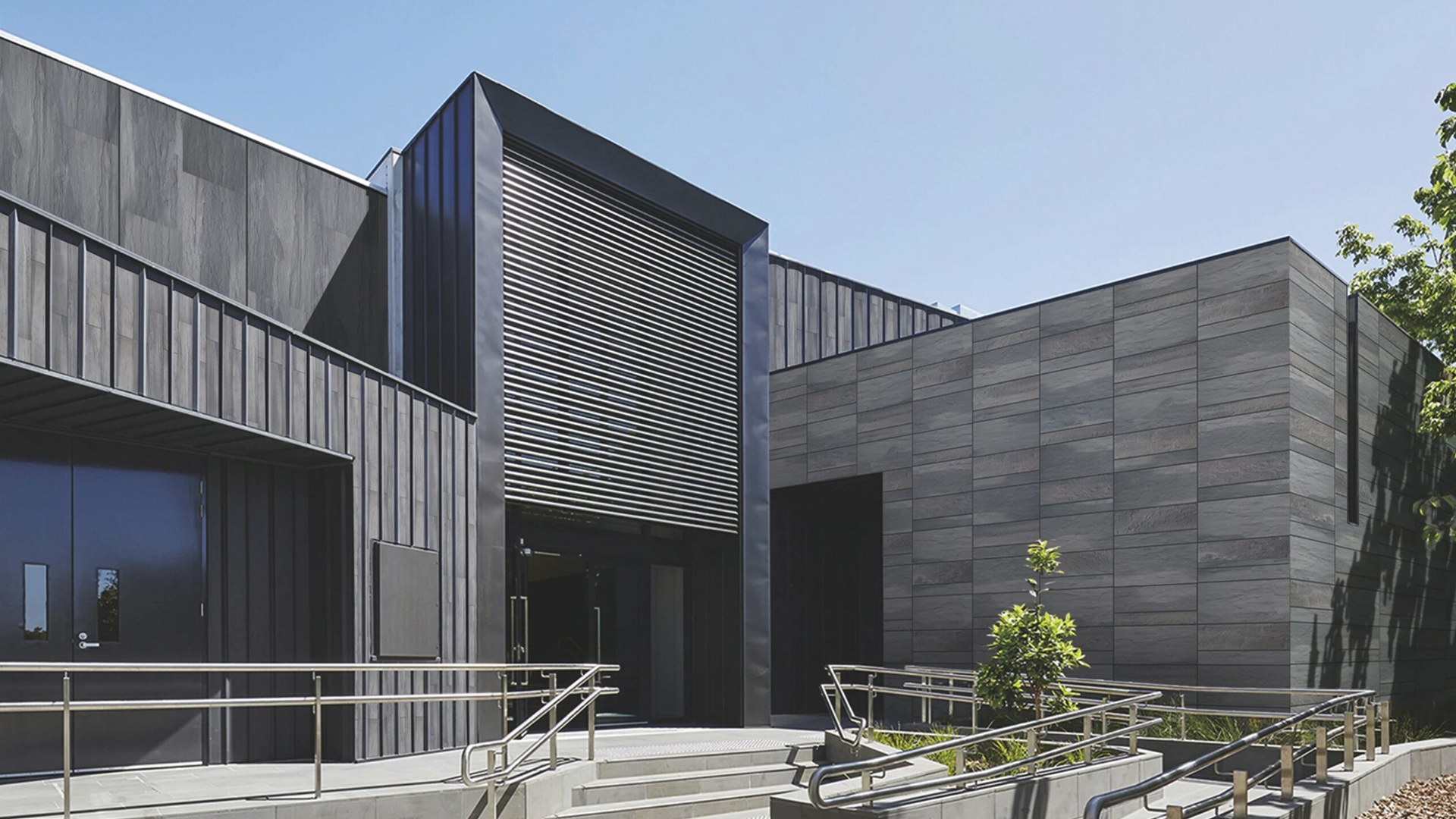 Met uitstekende kwaliteiten: waterafstotend, vorst- en hittebestendig, schok- en impactbestendig, niet-ontvlambaar, duurzaam en 100% recyclebaar. Een voordeel bij de toepassing in binnenruimten is dat het materiaal vocht en geuren reguleert en de akoestiek verbetert. Gemaakt van minerale stoffen zoals klei en zand met binding van ecologisch neutrale polymeren. Door de lage productietemperatuur is de primaire CO2-footprint extreem laag ten opzichte van keramiek. Het is gemakkelijk te verwerken, doordat het materiaal buigbaar is ook op holle of bolle oppervlakken.
PHOMI is gemeten en beoordeeld op duurzaamheid, circulariteit, en gezondheid volgens het Global Sustainable Enterprise System (GSES) en heeft de maximale score van 5 globes (planeten) behaald.
ZaaK® Tuinkantoor
Ook staat er een ZaaK® Tuinkantoor. Beleef ZaaK® Tuinkantoor, onze gezonde en duurzame oplossing voor hybride werken live tijdens de WorkPlace Xperience.
Of corona nu blijft of niet: het grootste deel van werkend Nederland wil ook ná de pandemie meer blijven thuiswerken. Want thuiswerken brengt veel voordelen met zich mee. Met een ZaaK® Tuinkantoor beschik je over een fijne plek waar je in alle rust kunt werken.
Het kantoor is duurzaam. Gemaakt van materialen die volledig recyclebaar zijn en een cradle-to- cradle-certificaat hebben. Dat betekent dat producent Losberger de Boer de materialen weer terugneemt als het tuinkantoor zijn langste tijd gehad heeft, en volwaardig hergebruikt voor een ander product. Het kantoor is zo vervaardigd dat het gemakkelijk weer gedemonteerd kan worden. Dat kan overigens wel even duren want het tuinkantoor wordt gebouwd voor minstens 40 jaar gebruik.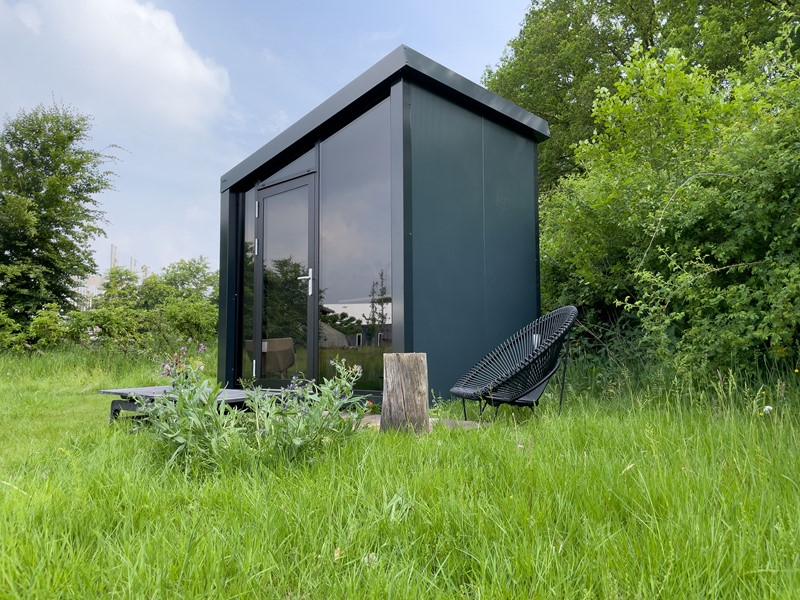 Behalve privé aan te schaffen is ZaaK® Tuinkantoor nu dus ook te leasen. MHC Mobility heeft onze ZaaK® voor professionals in hun leaseaanbod opgenomen: naast een auto van de zaak nu dus ook een ZaaK® van de zaak.
Dankzij optimale isolatie is het kantoor zeer energiezuinig. Het schuine dak heeft een hellingshoek die geschikt is voor het planten van  een groen dak. Ook kunnen er zonnepanelen worden geplaatst.
Het ventilatiesysteem gebruikt de warmte uit de af te voeren lucht om de lucht die van buiten komt te verwarmen. Ook is er een filter om fijnstof uit de lucht te halen. Het binnenklimaat is daardoor constant en comfortabel. Dat is belangrijk vindt Van Dijk. "Want duurzaamheid heeft ook te maken met gezondheid."