Design brief
Dräger zocht een ideale oplossing om hun huidige draagbare installatie voor het toedienen van zuurstof te verbeteren. Met de Oxylog van Dräger kan ambulancepersoneel bij een ongeluk snel zuurstof toedienen. Maar dit moet nog wel naar de plek worden gedragen. Het eerdere ontwerp was lastig te dragen. Dat vormde een belemmering om snel ter plaatse te kunnen zijn. Ook verwondde het ambulancepersoneel zich nogal eens aan de scherpe hoeken. De uitdaging bij dit project was dan ook om het leven van het ambulancepersoneel makkelijker en veiliger te maken. Dit is gelukt met de Caddy.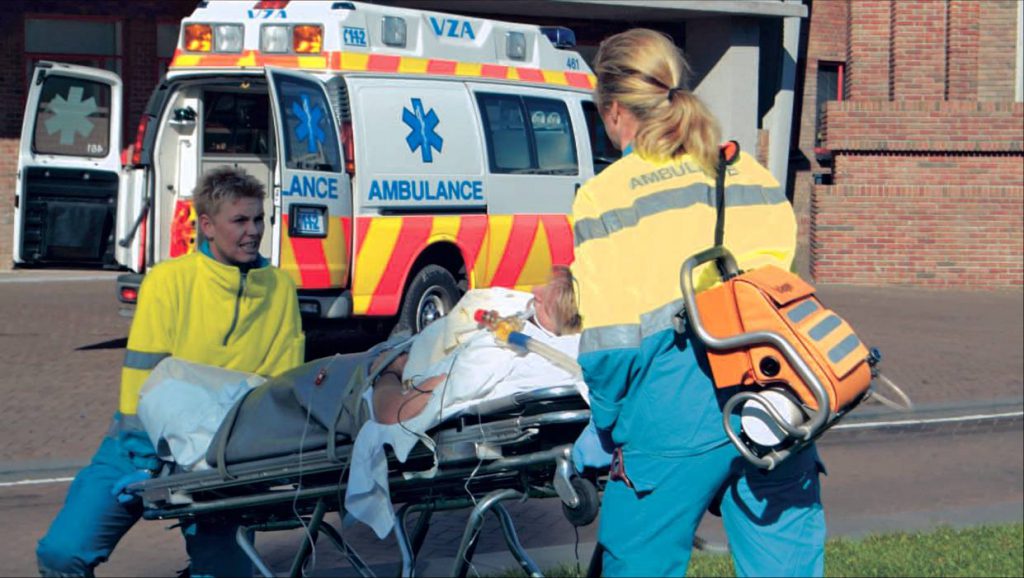 Caddy herontwerp
WeLLDesign heeft een lichtgewicht herontwerp gemaakt van draagbare beademingsapparatuur (Dräger Oxylog 1000 en de 2000). Het draagsysteem biedt naast de Oxylog plaats aan een zuurstoffles en diverse accessoires. 
De Caddy betekent een doorbraak in gebruiksvriendelijkheid. Dit komt door de ergonomische opbouw, de ingenieuze constructie en het lage gewicht. De evenwichtige ophanging op de rug van de gebruiker zorgt ervoor dat ermee lopen niet zo zwaar is als voorheen. En dat bespaart kostbare tijd!
Dit is belangrijk, want in noodsituaties zijn betrouwbaarheid, robuustheid en een eenvoudige bediening cruciaal voor succes. Het grote scherm geeft een heldere weergave van klinische waardendruk in de luchtwegen en parameterinstellingen, om de toestand van de patiënt zelfs in hectische situaties snel te kunnen evalueren. De interne accu maakt het mogelijk tot 4 uur lang het apparaat te gebruiken.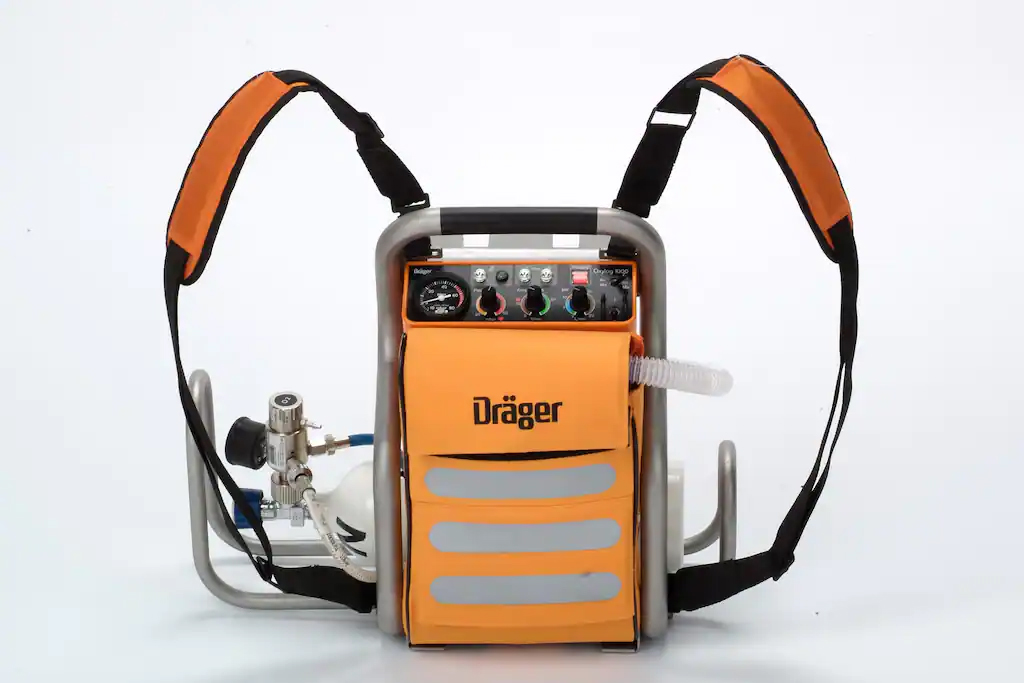 Caddy of CompactCaddy
Gemak is voor iedereen verschillend. De gebruiker weet zelf het beste wat die nodig heeft in kritieke situaties. Daarom zijn van de caddy twee soorten ontwikkeld: de Caddy en CompactCaddy.
De Caddy biedt een compleet, standalone ventilatiesysteem met alle accessoires en een zuurstoftank. De beschermingsbeugel voor de tank is verstelbaar in lengte en kan ook aan de andere kant worden gemonteerd. De tank past altijd. Ook als de gebruiker hem liever andersom plaatst. Zo zijn zowel rechts- als linkshandigen in een ideale positie om snel zuurstof toe te dienen.
Voor de mensen die liever de tank apart willen dragen is er de CompactCaddy. Hierin zit ook het standalone ventilatiesysteem. Beide versies bieden een goede draagbare oplossing voor de Oxylog 1000 of de Oxylog 2000.