SPECSTACULR™ richt zich op het probleem dat elke brillendrager kent: een beperkt of belemmerd zicht door vieze glazen. Een vingerafdruk. Een veegje make-up. Het beetje huidvet dat zich bij aanraking van de wenkbrauwen achterlaat op het glas. De remedie: brillendoekje, hijgen op het glas en poetsen. De enige manier om brillenglazen zo schoon te krijgen dat je er weer plezierig doorheen kunt kijken. 
SPECSTACULR™
The SPECSTACULR™ spectacle case has the solution to this problem. This brillenkoker cleans your glasses. The user places the spectacles in such a way that the glasses are insulated by little brushes. A single push of a button activates the case. An automated cleaning process is initiated. Without any addition of sprays or other tools. The glasses are dry cleaned.
Prototyping
WeLLDesign was involved from the very first beginning of SPECSTACULR™. Using intuitive (brainstorming i.e.) and systematic (morphology i.e.) ideation techniques with the client, WeLLDesign found a applicable working principle.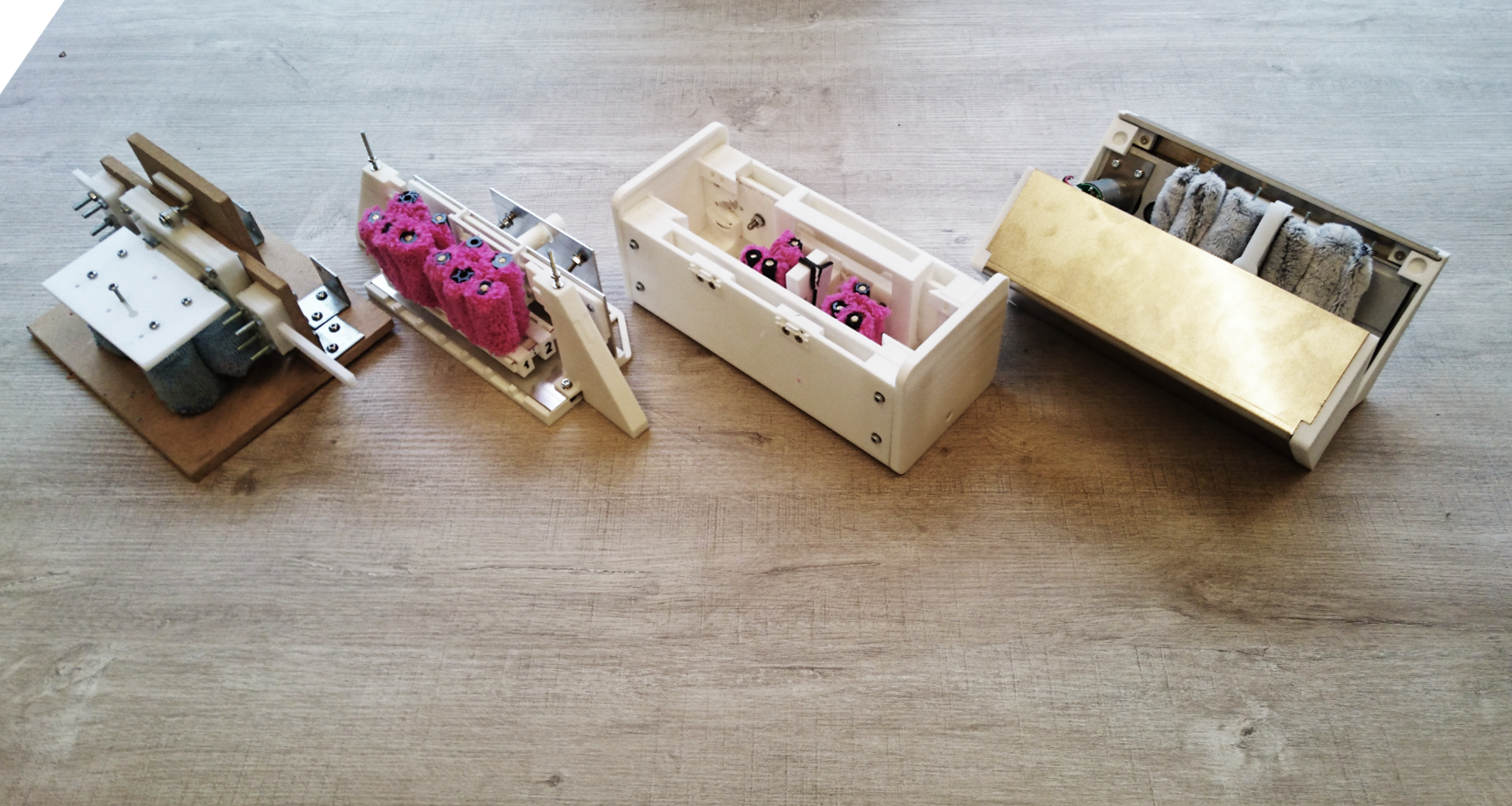 Different prototyping stages. Each complementing the previous version to test the next piece of the cleaning puzzle
Next, extensive testing was executed to result in an optimal cleaning process. From material to cleaning movement, from pressure to cleaning speed and duration. Different prototypes, or Proof of Principles, testing was done according to a systematic approach. An iterative process to determine variables. This lead to POP 4. A prototype that delivered proof that spectacles of various measurements can be cleaned automatically and repeatedly. Even with such a contamination that will not appear in daily life.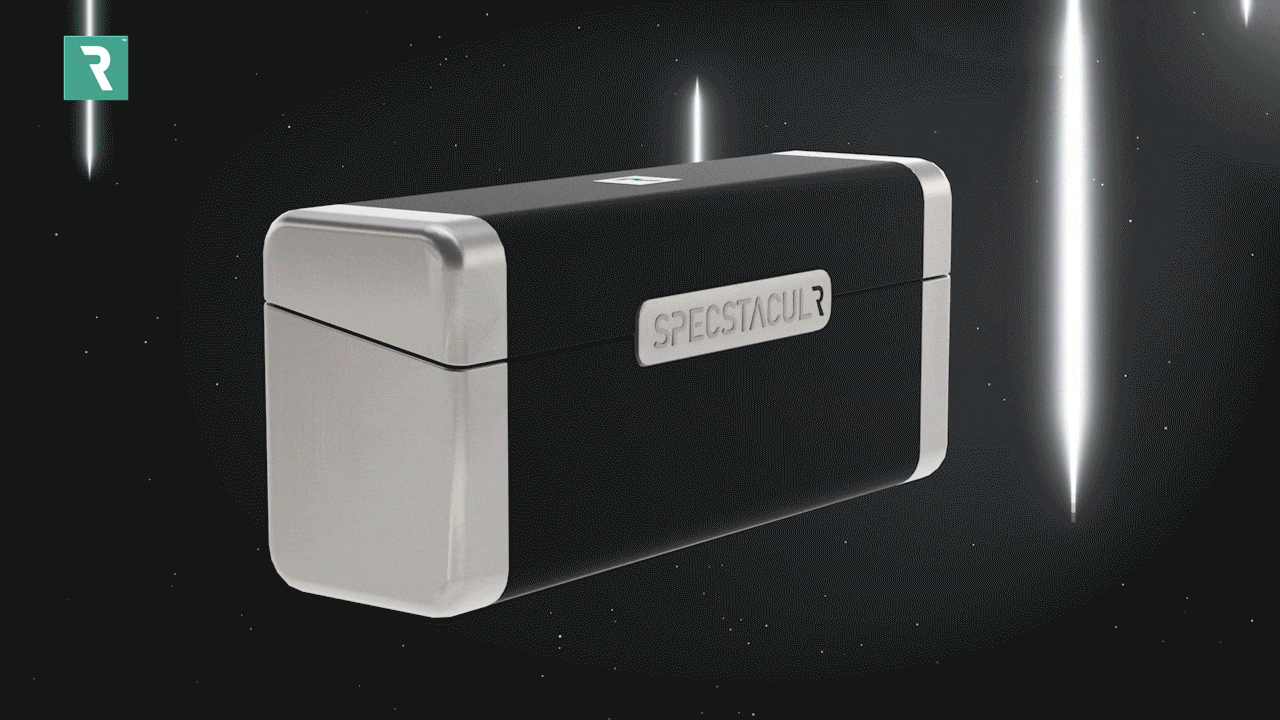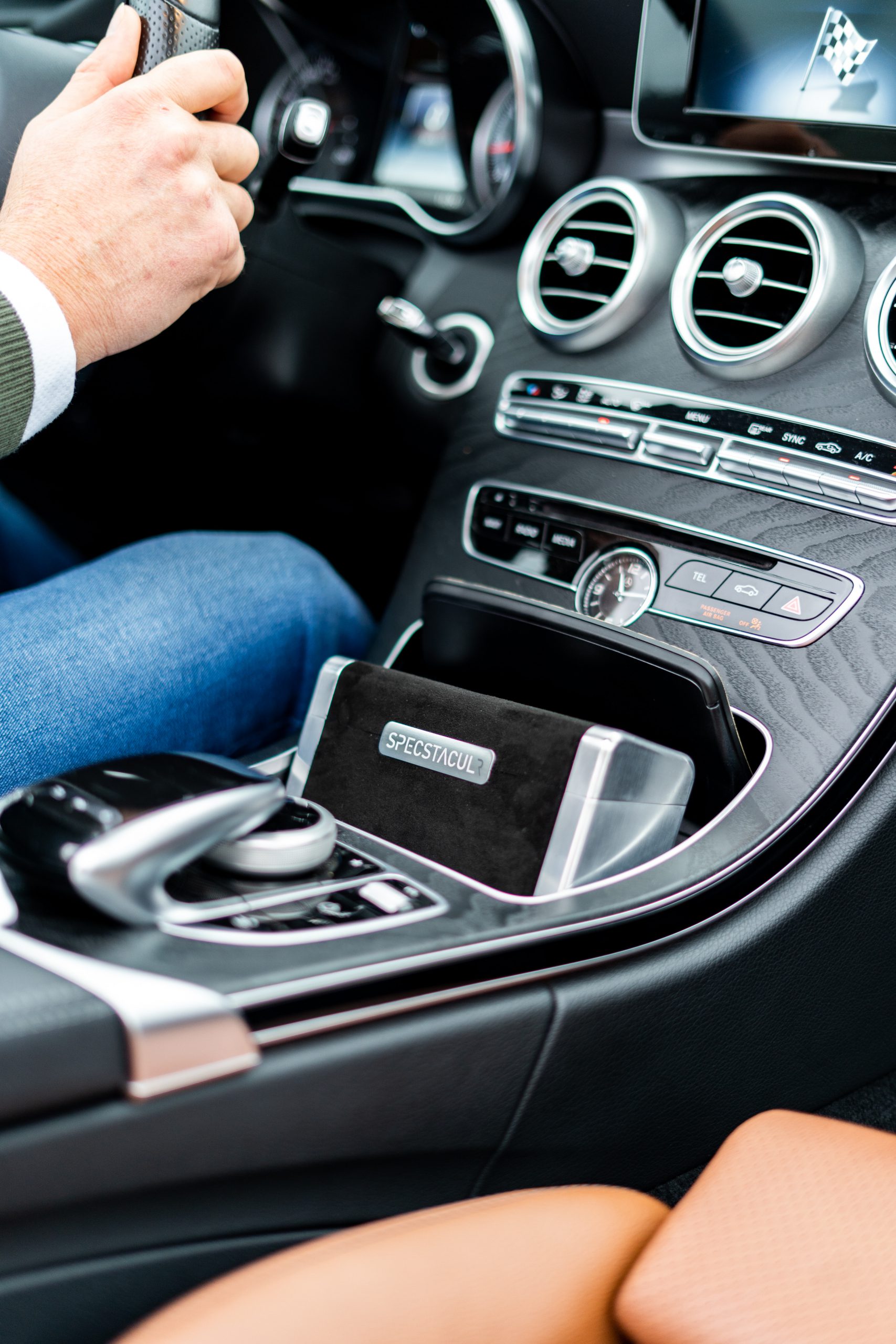 SPECSTACULR™ on Kickstarter
On January 21st 2021 a Kickstarter project initiated. Kickstarter is a crowd funding platform to determine if a certain project is viable for further development. People that find this interesting can "back this project". Within the first 3 hours, the first 11 "backers" were a fact.