Revolution in Urban Mobility
MYGGA is the first electric scooter that makes it possible to drive sitting down and standing up without any adjustments. Safe and fast this CitySurfer will guide you quickly and safely through the busy city traffic. The super compact and versatile design guarantees a cool, fun and reliable new way to surf through the city. Also, MYGGA is easily stored with its minimal foot print, super important for inner city use!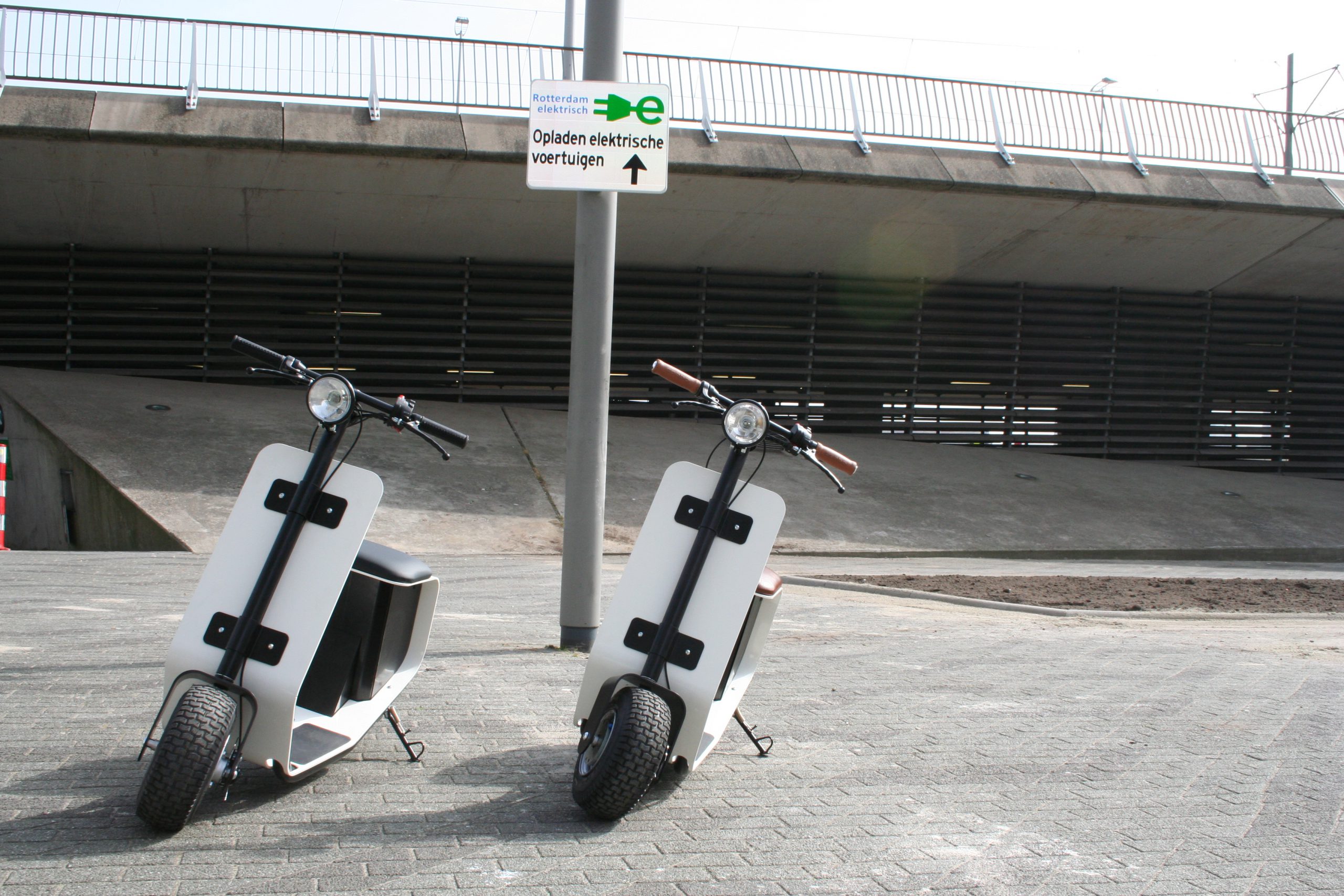 Elektrische scooter: de Mygga
.
Concept & Ontwerp: WeLLDesign
Producer: M-Products, BV