WeLLDesign en PHOMI
WeLLDesign ontwikkelt industriële en circulaire bouwsystemen. PHOMI is daarin de volgende stap. Omdat 'we love to challenge the now' zoeken we naar nieuwe mogelijkheden die het verschil kunnen maken in een onvermijdelijke trend. Voorbeelden in onze projectpagina's (MorgenWonen, myCuby, Mijnwater, Building innovation).
Zo zijn we ervan overtuigd dat er licht en circulair gebouwd moet gaan worden, omwille van kostenbesparing, gemakkelijke verwerking en hermaakbaarheid.
Op de beurs Building Holland 2021 maakten we kennis met het circulaire en lichtgewicht bekledingsmateriaal PHOMI. De eigenschappen en mogelijkheden spraken ons zo aan dat we dit gevelmateriaal zijn gaan omarmen en vanaf begin 2022 is WeLLDesign fabrieksvertegenwoordiger voor PHOMI.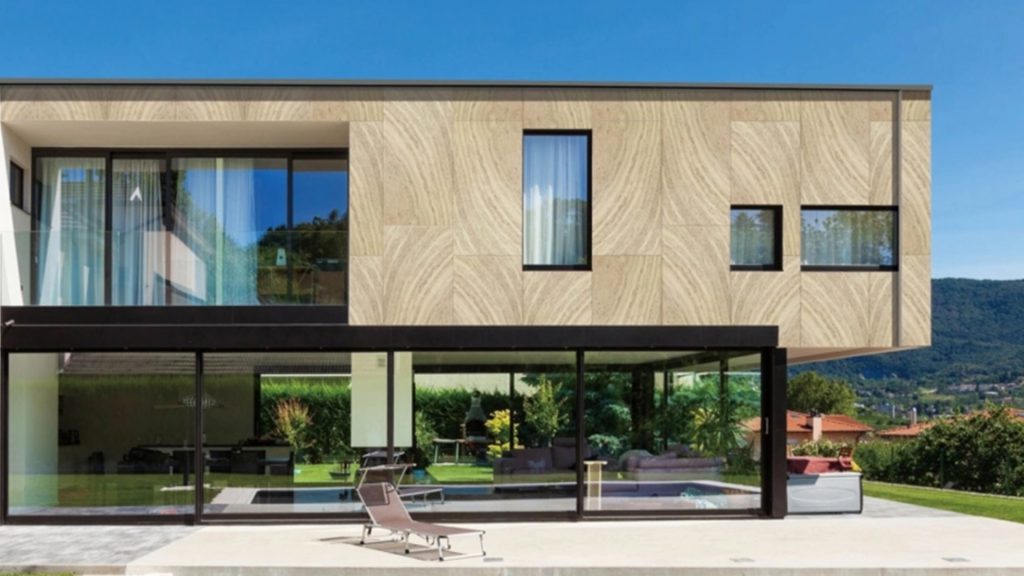 PHOMI MCM
PHOMI produceert en levert flexibele ecotegels, geschikt als wand- en gevelbekleding, dus voor binnen en buiten. De technologisch hoogstaande producten zijn gebaseerd op klei: Modified Clay Materials (MCM). Met de uitstraling van steen, natuursteen, hout, beton, metaal, geweven structuren en leer.
PHOMI-producten zijn waterafstotend, vorst- en hittebestendig, schok- en impactbestendig, brandveiling en niet-ontvlambaar (brandklasse A). Het is verkrijgbaar in een bijna oneindig aantal uitvoeringen voor elke gewenste sfeer. PHOMI is lichtgewicht, flexibel en dun (2 mm). Het is gemakkelijk te verwerken en door de buigbaarheid van het materiaal ook goed toepasbaar op holle of bolle oppervlakken.
Biobased bouwmateriaal met zeer lage MKI
PHOMI is een biobased mineraal, 100% recyclebaar en met een uiterst gunstige LCA (Life Cycle Analysis) met daardoor een MKI (milieukostenindicator) van €0,0063/m2/jaar).
Het product is op basis van duurzaamheid, circulariteit, en gezondheid gemeten en beoordeeld volgens het Global Sustainable Enterprise System (GSES). PHOMI is als eerste bouwproduct beoordeeld met 5 planeten en komt daarmee als bouwproduct met de maximale duurzaamheidsbeoordeling in de Nationale Product Catalogus. 
De primaire CO2 footprint is uiterst laag en de stikstofuitstoot is nihil.
PHOMI heeft ook andere eigenschappen die in een materiaalselectie relevant kunnen zijn. Eén daarvan is dat het materiaal – bij toepassing in binnenruimten – vocht en geuren reguleert, terwijl virussen er minder goed kunnen gedijen en de luchtkwaliteit verbetert. Ook draagt PHOMI bij aan een aangenamere akoestiek.
Het product is in West-Europa nog vrijwel onbekend, terwijl wereldwijd jaarlijks 44.000.000m² zijn weg vindt naar diverse bouwprojecten in de wereld. WeLLDesign introduceert PHOMI nu in Nederland, in de Benelux en in West-Europa.
Volg PHOMI BENELUX op LinkedIn: https://www.linkedin.com/company/phomi-benelux/
Contact: Antoon.Oosterhuis@welldesign.com