Building Innovation is a specialism of WeLLDesign. Homes and utility buildings are more or less the same for about 80%. They do not differ more than a VW Golf, a Passat, an A3 or A4 do, that also share a common platform. This commonality allows for a far-reaching industrialisation with minimal local manual labor and for much more variation than was customary till then. Industrialisation requires systematic product development, logistic thinking and taking into account the variations that are neccessary to produce and market the product during a period of at least 15 year.
Gebouwen zijn voor 80% min of meer gelijk. Niet meer verschillend dan een Golf, een Passat, een A3 of een A4, die hetzelfde platform delen. Dat laat verregaande industrialisatie en bouwinnovatie toe gericht op minimale arbeid op de bouwplaats en maximale variatie, flexibiliteit en circulariteit.
.
Such a process almost automatically allows for the elimination of the cost of failure, a short time to build, easy disassembly, the option of variation and a lower price of production. Initial investments in product development are higher but can be reclaimed within a short period. Building innovations require that investments are made that exceed project boundaries, because the cost of innovations cannot be written off on a single project.
Together with Slokker Bouwmaatschappij and Ubbink WeLLDesign founded the 'Vereniging Esprithuis' consortium in 1983, in order to develop knowledge about customer-focused building. In 1992 we published the handbook 'How to design flexible living wishes'. For the Dutch Ministry of Economic Affairs WeLL Design did research on how to create a revolving fund for the building industry. The concept and the term 'Flexible industrial building, assembly and disassembly' (IFD) were also introduced. This was followed by publications by Prof. Dr. Ir. Jos Lichtenberg ('Smart Building', 2005) and Prof. Hennes de Ridder ('Legolisering', 2011). Jan Rotmans has also been a warm proponent of transitions in the building industry.
The owners of real estate can profit from a continued limited availability of homes, building space and building permits. Such a situation of scarcity hinders the desired building innovation. In our opinion residential and commercial buildings (that represent about 80% of the market demand) can be built cheaper, better and more attractive.
In 1983 richtte WeLLDesign samen met Slokker Bouwmaatschappij en Ubbink de Vereniging EspritHuis op met als doel kennis op te bouwen over consumentgericht bouwen. In 1991 werd door WeLLDesign het 'handboek' 'Vormgeven aan Flexibele Woonwensen' geschreven. Voor het Ministerie van Economische Zaken volgde een onderzoek naar de opzet van een Revolving Innovatiefonds voor de Bouw en de term Industrieel Demontabel en Flexibel bouwen (IFD) deed haar intrede. Later volgden Prof. Dr. Jos Lichtenberg met Slim Bouwen (2005),  Prof. Hennes de Ridder met 'Legolisering' (2011)  en ook Prof. Jan Rotmans is sinds 2010 een warm pleitbezorger van dezelfde visie.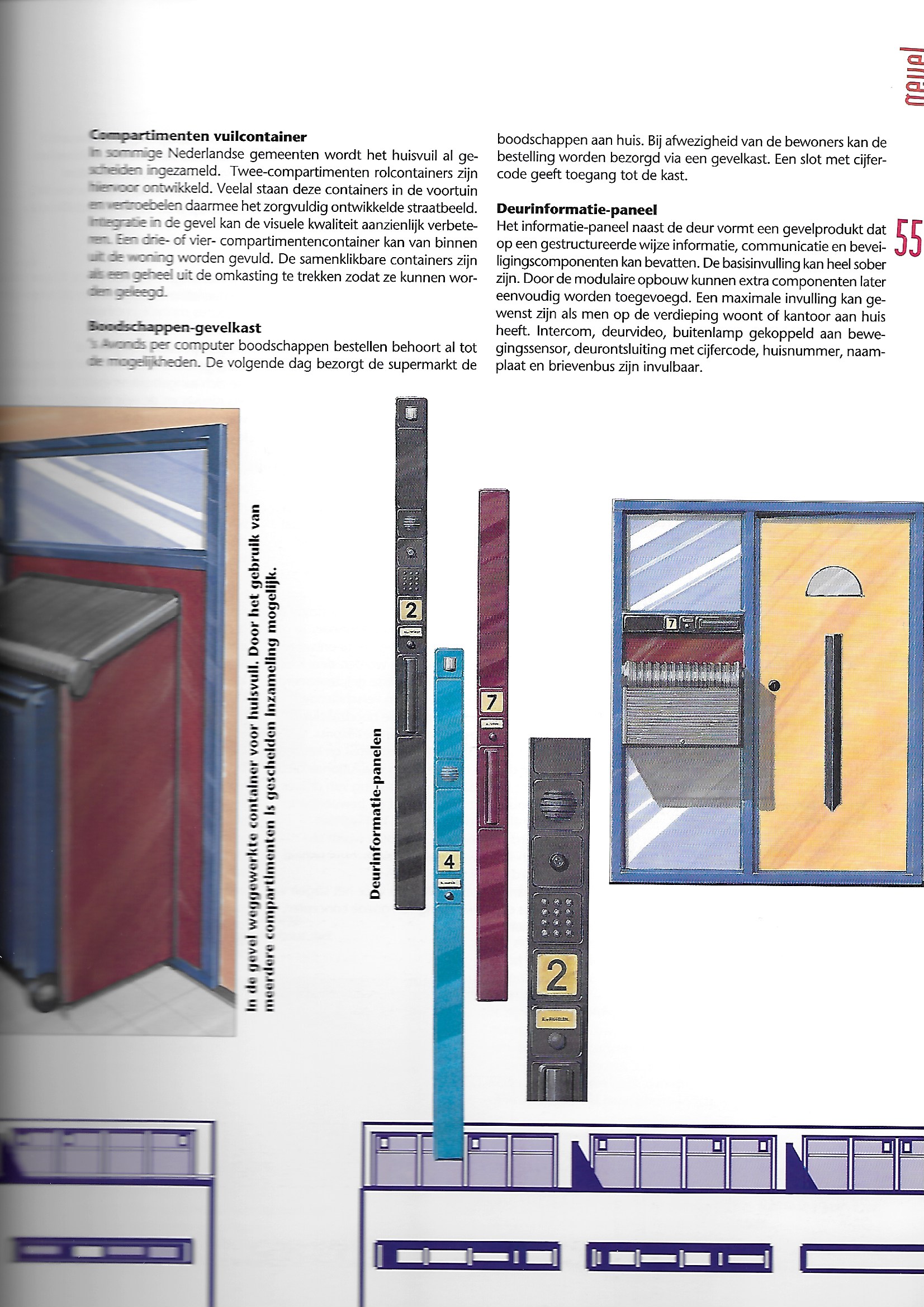 .
Dankzij de crisis van 2008 tot 2013 kon VolkerWessel's MorgenWonen met myCuby door WeLLDesign worden ontwikkeld. Eerder ontwikkelde WeLLDesign al het bouw- en interieursysteem van CitizinM hotels en het AireDuct systeem voor de Rijksgebouwendienst. WeLLDesign werkt aan vervangende woningbouw, gestapelde bouw en is betrokken bij Nul-op-de-Meter projecten. Ook voor de wikkelwoning uit karton heeft WeLLDesign uitdagende ontwerpen gerealiseerd onder andere voor studentenhuisvesting in Wageningen.
In general we can state that if a design (including variations) can be built in numbers exceeding 100, then systematic product development and industrialisation becomes profitable.
WeLLDesign has identified great opportunities for the Dutch building industry through an increased embrace of building innovation. We have made extensive studies and other research, and we have formulated concrete ideas that go further than the concepts and developments that we created and realised for 'A home in one day'. MorgenWonen .